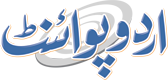 RPOs Directed To Arrange Briefing For District Assemblies On Police Reforms
Fakhir Rizvi Published August 05, 2016 | 10:18 PM
PESHAWAR, (UrduPoint / Pakistan Point News - 4th August, 2016) : The Regional Police Officers (RPOs) conference was held at CPO Peshawar on Friday under the chairmanship of Inspector General of police Khyber Pakhtunkhwa Nasir Khan Durrani. According to a press release issued here the conference discussed implementation strategy of the police ordinance 2016 in detail.
The IGP directed RPOs to arrange briefing for the district assemblies through DPOs to inform them about the police performance, police reforms and different initiatives. They were also instructed to further direct DPOs to hold meetings with respective district Nazims and with their consultation arrange traffic plan in respective district.
The DPOs were also directed to make bound the SHOs to call the meeting of Police Liaison Councils with immediate effect and brief its members about their authorities and responsibilities in detail.
They were directed to brief the district Nazims and District Assemblies about different commissions and authorities to be formed under the Police Ordinance 2016 as well as also inform them about the confronting problems and needs of the police force.
Similarly they were also directed to also brief them about different projects launched from time to time for the welfare of the general public. The RPOs were asked to call the elites, lawyers and traders community and members of civil society through DPOs and brief them about the police ordinance 2016.