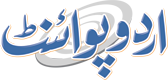 SFA Takes Action On Dairy Shops, Imposes Fine
Muhammad Irfan Published November 15, 2023 | 06:51 PM
A team from Sindh Food Authority (SFA) along with Assistant Commissioner Ahsan Morai on Wednesday conducted raids on Dairy shops in Tando Jam
HYDERABAD, (UrduPoint / Pakistan Point News - 15th Nov, 2023) A team from Sindh Food Authority (SFA) along with Assistant Commissioner Ahsan Morai on Wednesday conducted raids on Dairy shops in Tando Jam.
This action was taken on the direction of Director General Sindh Food Authority Agha Fakhar Hussain.
On this occasion, Deputy Director Sindh Food Authority Hyderabad Fida Hussain Khoso was also accompanied by the team.
The Sindh Food Authority team visited several Dairies and Hotels. Fines were also imposed on milk shops for finding detergent in milk
The team imposed a fine of Rs 50,000 on Al Falah Dairy, 20,000 rupees on Soomro Milk Shop and Rs 700,000 on Alishan Foods additionally a fine of Rs 50,000 was imposed on Khan Broast and the kitchen was temporarily closed.
Similarly, the fine was also imposed on Khan Broast for not having a license from the Sindh Food Authority.
The Sindh Food Authority team along with the assistant commissioner also inspected the Hotels. During the inspection, tea leaves were found to be standard at these shops.
Director General of Sindh Food Authority Agha Fakhar Hussain has said that adulteration in food items will not be tolerated and the people associated with this business should not only get a license from Sindh Food Authority but also strictly adhere to the rules of hygiene otherwise action will be taken against the violators under Sindh Food Authority Act.