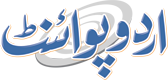 SHC Restrains Cantonment Board From Recovering Parking Fees
Rukhshan Mir (@rukhshanmir) Published November 04, 2016 | 07:25 PM
KARACHI, (UrduPoint / Pakistan Point News - 04th Nov, 2016 ) : The Sindh High Court (SHC) on Friday restrained the Karachi Cantonment Board (KCB) from recovering parking fees by nullifying the notification of the Board about aforesaid fees.
A divisional bench of SHC had stopped cantonment boards of the province from receiving such fees until the decision on the petition was made.
The petitioner, Sea Breeze Plaza Association, had challenged in its petition the recovery of such fees imposed by executive officer of the KCB in the trial court.
Pleading that the board was receiving Rs 200 fee on per car parking and Rs 50 on motorcycle. Advocate of the association, Salahuddin Gandapur, contended that the SHC had already ruled in a case that an executive officer had no authority to receive such fees. The bench has directed Deputy Attorney General and other officials concerned to submit replies by November 15, 2016.