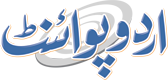 Students Urged To Play Role Against The Corruption: DG NAB-KP
Rukhshan Mir (@rukhshanmir) Published August 22, 2016 | 09:48 PM
PESHAWAR, (UrduPoint / Pakistan Point News - 22th August, 2016) : Director National Accountability Bureau (NAB) Khyber Pakhtunkhwa Naveed Haider on Monday urged the students to play role against the corruption and raise awareness against corruption as the future of the nation is in their hands. Addressing the participants of speech contest held in Government Shaheed Sharif Higher Secondary School, here he said that corruption is a scourge that gives rise to many evils in society. He said that all the resources are being utilized by NAB to root out the menace of corruption from the country and consequently corruption rate has decreased in the country. He said that NAB has been striving hard to fully eliminate corruption from the country and place the country on the path of prosperity.
The Director further said that developed countries have adopted zero tolerance policy against corruption which is key to their success.
"The NAB therefore, also adopted Zero Tolerance Policy against corruption and billions of misappropriated rupees have been deposited in the national exchequer", he added. At the end, Naveed Haider distributed certificates and shields among the students who participated in speech contest. He applauded the Principal and administration of Government Shaheed Hassnain Sharif Higher Secondary school on arranging the seminar against the vital topic of corruption.