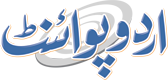 Traders Advised To Get Sacrifical Animals Vaccinated
Fahad Shabbir (@FahadShabbir) Published August 05, 2016 | 11:07 PM
KARACHI, (UrduPoint / Pakistan Point News - 4th August, 2016) : The local administration has started giving final touches to arrangements as Asia's biggest show of sacrificial animals "Karachi Maweshi Mandi" around the corner for formal kick-off here at Sohrab Goth. In a statement issued here on Friday, Jahangir Allah Rakha, the Administrator of Karachi's cattle market, said that special arrangements have been made for facilitation, security and safety of traders and their livestock.
Rangers will take care of security in nearby areas of the Mandi, in addition to regularly available policing arrangements. It would be made sure that incidents of stealing and theft of animals are avoided completely, while safe transactions of sales revenues would be made possible.
In this regard, banks and other money transfer solution providers will facilitate traders for safe deposit and transfer of money. Further, steps have been taken to check and confirm vaccination of arriving sacrificial animals.
Traders have been advised to get their animals timely vaccinated to avoid actions against them by the administration. Jahangir added that cleanliness of the cattle market area and adjoining areas have been completed while facilities for water and feed for the animals are in place.
Clean water would be supplied for the animals within the mandi facility, and clean drinking water is available for traders and customers. They can avail these facilities at reduced rates. The Administrator further said that it had been made sure that all those issues, which were highlighted at any stage did not come up this year.
An area of 700 acres has been allotted for the animals. Total 26 blocks are set up. This includes four VIP blocks for cattle from the farms. Traders from across the country have already started bringing in their animals at the cattle market. Its official opening ceremony is likely to be held soon.