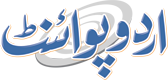 Zulfiqar's Case Is Full Of Errors: Aqil Nadeem
Mohammad Ali (@ChaudhryMAli88) Published July 29, 2016 | 06:27 PM
ISLAMABAD (UrduPoint / Pakistan Point News - 29th july, 2016) : Mentioning to numerous errors in the case of a Pakistani convicted by Indonesian court in a drug trafficking case, Pakistan's ambassador in Jakarta Aqil Nadeem said, efforts of the government had been fruitful to stop execution of Zulfiqar Ali. Zulfiqar Ali, a Pakistani citizen was convicted in a drug trafficking case in 2005 and sentenced to death on the basis of accusation of a person who was arrested red handed with drugs.
The person had himself admitted later that he had leveled false accusation and had retracted from his blame. "Zulfiqar was arrested, prosecuted and awarded capital punishment on an accusation which was falsely leveled against him," Aqil Nadeem said, talking to ptv.
"In our view, the Judge who heard the case overlooked certain facts as prosecution had demanded life imprisonment for Zulfiqar but the Judge awarded him death sentence." He said the judge had even not accepted retraction of the accuser who had submitted statement with his signatures and thumb impression and finger prints. The envoy said since the decision was announced, the Pakistani mission was in continuous contact with Indonesian authorities.
Later the matter was taken at the highest level between the two governments. He added, later a former President of Indonesia had ordered the Law and Justice department for an inquiry into the matter, and the Inquiry Officer had testified that Zulfiqar was innocent.
"But, the findings of the inquiry were also ignored.
Three days back, the head of Inquiry, who is presently heading a Human Rights Commission held a press conference and publicly stated that Zulfiqar was proved to be innocent in the inquiry." Aqil Nadeem said, Pakistani government, Foreign Office and the Pakistan embassy has been continuously making efforts for his release.
But, he said, Zulfiqar delayed to file clemency request that was filed just a couple of days back. He welcomed the decision of suspending execution and said, by the time it was not known whether his clemency request has been accepted or the government had acknowledged errors in the case. "The situation will be clear in next few days." Meanwhile, Foreign Office Spokesman Nafees Zakriya said the Foreign Office moved briskly on this issue during last three-four days, on the direction of the Prime Minister.
"We made concerted efforts and repeatedly conveyed Pakistan's concerns to Indonesian ambassador," the Spokesman said. He said though the clemency appeal filed by Zulfiqar was too late, yet the efforts by the government, Foreign Office and our mission in Jakarta remained fruitful to get execution stopped.