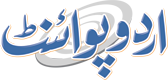 Russia, Uganda Willing To Continue Military-Technical Cooperation - Lavrov
Daniyal Sohail Published May 18, 2023 | 08:08 PM
Russia and Uganda are willing to continue their military-technical cooperation, including the development of space satellites, Russian Foreign Minister Sergey Lavrov said on Thursday
MOSCOW (UrduPoint News / Sputnik - 18th May, 2023) Russia and Uganda are willing to continue their military-technical cooperation, including the development of space satellites, Russian Foreign Minister Sergey Lavrov said on Thursday.
"We are ready to cooperate on the joint creation of additional satellites and on the development of ground and space infrastructure for remote probing and other civilian purposes," Lavrov said at a meeting with his Ugandan counterpart, Jeje Odongo.
The Russian diplomat added that he also talked with Odongo about the "continuation of military-technical cooperation, which has good prospects and a good experience."
Additionally, the ministers discussed the preparatory work for the upcoming sitting of the Russian-Ugandan intergovernmental commission.
"We have agreed on Mr. Minister's (Odongo's) proposal to actively assist our business circles in establishing direct contacts and expanding these contacts, and we will be actively preparing for the next meeting of the Russian-Ugandan intergovernmental commission on trade and economic cooperation, which is scheduled for the fall of this year," Lavrov said.
Besides, Lavrov said that Russian businesses should be more active in projects in Uganda, especially in oil and gas sector.
"We talked about the need for more active involvement of Russian economic operators in the implementation of the plans that Uganda has drawn up for the development of its oil and gas industry and energy in general," Lavrov said.
Odongo came on Thursday on an official visit to Moscow. Uganda is one of the African countries involved in the peace initiative on the Ukraine conflict announced by South African President Cyril Ramaphosa earlier this week.