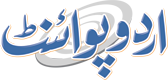 Find the accurate Qibla Direction with our Qibla Locator & Compass Finder
Every Muslim offers prayer 5 times a day. There is no relaxation whatsoever the case may be. And for that, proper Qibla direction for offering prayer is a must to have. Qibla is a spot where the Khana e Kaaba is located.
Qibla Angle:
Qibla Angle for Compass:
Kaaba Distance:
Magnetic Deflection:
Location:,
FIND MY LOCATION
Qibla Locator & Compass Finder
Every Muslim bow their head in front of God facing towards Khana e Kabba. For that reason, an accurate position is compulsory. Further, many of us, while traveling, don't have the idea of Khana e Kaaba. For that reason, this service of Urdu Point provides you with the perfectly accurate position of Khana e Kaaba for offering your prayers.
In addition, there are many Muslims that reside in various countries of the world and for them getting to know the exact position of Khana e Kaaba is a tricky and challenging thing at the same time.
Using this seamless Qibla direction service, you will be able to find the exact location of Khana e Kaaba even if you are in Pakistan or elsewhere in the world. Using a mobile application that provides both an online compass and the capability to find the Qibla on Google Maps is the best way to find the Qibla direction for any location. Whenever you are traveling and don't have an idea of your position, this Urdu Point website is the ultimate choice for all. You have to place your city or position in it from your iPhone, iPad, and Android. With this you, this service will let you find the direction of the Qibla from your house or wherever you are. You can find your location instantly with this splendid service and as well as see where Qibla is directed. By entering the user's location on the location finder tab mentioned above, the direction of the Qibla will be displayed.
Furthermore, using google maps is an easy and convenient way to find the direction of Qibla. Google Maps displays the direction of the Qibla based on the great circle. The Qibla direction will be displayed on the map once you enter your location and draw a line on the map. To find the Qibla direction, zoom in on the map and look for landmarks.