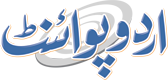 Listen Owais Raza Qadri Naats MP3 Online - Download Awais Raza Qadri Naat Collection
Listen to Owais Raza Qadri Naats MP3 at UrduPoint. You can find here the vast collection of Owais Raza Qadri Naats in MP3 format. UrduPoint also offers you the opportunity to download MP3 Owais Raza Qadri Naats on your devices. You will find here all the famous and latest Naats of Owais Raza Qadri in MP3 format.
Records 1 To 18
(Total 314 Records)
Owais Raza Qadri is one of the famous Naat Khawan. He was born on 17 October 1969. When he was only 8 years old, he started reciting Naats. He has not taken any Naat classes, but his inspiration was Alhaj Yousuf Ashrafi. Alhaj Yousuf Ashrafi was also a famous and well-known Naat Khawan. Owais Raza Qadri is known and loved for his melodious voice and love for the Holy Prophet (PBUH). He has a unique way of expressing his love for our beloved Prophet (PBUH).
You can listen to Owais Raza Qadri Naats online at UrduPoint in MP3. Also, you can download Owais Raza Qadri Naats MP3 on your voice. Here, a wide variety of Owais Raza Qadri Naats is available for you.
According to academic qualification, he is an intermediate. He has performed many Umrah and Hajj. He performed his first Umrah in 1992 and performed his first Hajj in 1996. Besides visiting these Holy places, he has also traveled worldwide, including many countries like Iran, India, Kuwait, South Africa, and many more. But Pakistan is his favorite country. To spread the message of Islam, he has traveled to many countries of the world. He used to wear salwar kameez. In 1994 he got married. He has 4 children; two of them are daughters, and two of them are sons.
List of Naat by Owais Raza Qadri
Owais Raza Qadri is a renowned Naat Khawan, and he had recited many Naats showing his love and affection towards the Holy Prophet (PBUH). Some of the Naats recited by him are as follows:
Ae sabz gumabd waly
Aya hay bulawa mujy darbar-e-Nabi se
Ae sabah mustafa sy kehdena
Allah hoo Allah hoo
Sab sy alaa o alaa hamara nabi
It is the list of some Naats recited by him. You can also find more Naats of Owais Raza Qadri below. Owais Raza Qadri always addresses the young generation by saying that indeed success relies on following the commands of Allah Subhana o Taala and by following the teachings of our beloved Prophet Hazrat Muhammad SAW.
The advice that he gave to the new Naat Khawan is that reciting Naat is Ibadah, and before reciting any Naat, make sure to collect enough information about Naat that it will not go against Islamic shariah. He also says that not only by reciting Naat we can show our love towards our Prophet Muhammad SAW but we also have to follow the teachings and Sunnah (i.e., not shaving off the beard, praying salah regularly) etc. of our Holy Prophet SAW and act according to them.
He also says that we have to read the Holy Quran or at least read one Ruku daily as Quran is a book of guidance, and Allah's commands are mentioned in the Holy Quran.
Owais Raza Qadri received many awards; he also received an award for the best Naat Khawan in 2007. Alahazrat and Shah Ahmed Raza Khan Barelvi are the favorite personalities of Owais Raza Qadri. His first album was released in 1983, and after that album, many other albums are also released. He loves to read books; in fact, he called them his friends.
He is one of the famous and renowned Naat Khawan and is being popular all over the world. Listen to Owais Raza Qadri Naats and enlighten your hearts with the love of the Holy Prophet SAW.
Latest Comments
Slam Have you copyright free naats for youtube channel
By: Tanveer on 09-11-2022