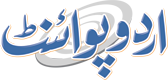 Amjad Ghulam Fareed Sabri - Download and Listen MP3 Naats and Qawwali Online
Listen to Amjad Ghulam Fareed Sabri's famous Naats and Qawwali MP3 and free download at UrduPoint. Listen to your favorite Naat from the collection below. Here all the Naats and Qawwalis of Amjad Ghulam Fareed Sabri are available for easy download.
Amjad Sabri is one of the famous Asian qawwals. His full name was Amjad Ghulam Fareed Sabri. He was born in Karachi on 23 December 1973. He was the most popular naat khawan, Sufi, and qawwal. Amjad Ghulam Fareed Sabri was the son of Ghulam Fareed Sabri. You can listen to Amjad Ghulam Fareed Sabri Naats MP3 below.
Career
He learned the qwaali at the age of nine years. His early qawwali masters were his father and uncle. They were famously known as the Sabri brothers.
He appeared on the screen for the first time in the Pakistani movie Saharay. He, along with his father and uncle recited the famous kalam Tajdaar-e-Haram. The movie was released in 1982. He was six years old at that time. He sang the famous Allama Iqbal poetry Lab Pe Aati Hai Dua Ban K in that movie as well.
Till 1996 he worked under the Sabri brothers. After the death of his father, he left the Sabri brothers and started his work with friends and brothers. Mostly he sang the kalam of his father and uncle; later, he developed his work and introduced many kalams and naats that attracted followers. His kalam and naats made him the famous qawwali and naat khawan.
His first album was released in 1997 named Balaghal o la Be Kamalehi. The kalam was famous and, it took him to the height of success and popularity.
Famous Qawwalis of Amjad Sabri
Amjad Sabri belonged to the Sabri brothers. The Sabri brothers were famous in the entire world due to their qawwali. Amjad Sabri also followed the path of his father and uncle. He made his name in the world of qawwali. A few of Amjad Sabri's famous qawwalis are as follows:
Bhar Do Jhooli is one of the qawwali that he sang in the love of the Holy Prophet Muhammad (SAW).
Tajdar-e-haram is the qawwali that his father and uncle first sang. The voice of Amjad Sabri manifests you. One loves to listen to the qawwali again and again.
Ali k Sath hai Zahra ki Shadi is another most loved qawwali. He sang the qawwali in the love and tribute of Hazrat Ali (RA) and Hazrat Fatima (RA).
Karam Maangta hon is another beautiful qawwali of Amjad Sabri. The qawwali explains the beautiful picture of the prayer of a person from Allah Almighty.
Ya Muhammad Noor-e-Mujasam is the qawwali that describes the qualities of the Holy Prophet Hazrat Muhammad (SAW). The qawwali words were dipped in the deep love of the Holy Prophet (SAW).
Download Amjad Ghulam Fareed Sabri Qawwali MP3 here.
Famous Naats of Amjad Sabri
The famous naats of Amjad Fareed Sabri are s follows:
One of the most famous naats of Amjad Fareed Sabri is Jab Waqt-e-Naza aaye. The naat is also popular among his followers because he recited the naat in a Sehri transmission on the day of his death. The naat is popular with his name.
Mera Koi Nahi Hai Tery Siwa is another naat in the beautiful voice of Amjad Sabri.
Phir Dikha Dy Haram is a beautiful naat. In this naat, he wished to visit the Khana Khaba.
Amjad Sabri also repeated the naats and qawwali of his father and uncle. Now you can download Amjad Ghulam Fareed Sabri Naats MP3 at UrduPoint.
Awards
Amjad Sabri's life was very short. He was awarded two awards in his life.
The Government of Pakistan awarded the Pride of Performance award to Amjad Fareed Sabri.
Mamnoon Hussain (the president of Pakistan) awarded Sitara-e-Imtiaz to Amjad Sabri in 2018.
Death
Amjad Ghulam Fareed Sabri died on 22 June 2016. He was moving to his house after completing a morning show transmission. In Liaquatabad Town Karachi, two motorcyclists opened fire on his car. He got two bullets in his head and one on-ear. He was shifted to Shaheed Abbasi hospital in a critical situation, but he could not survive. Amjad Ghulam Fareed Sabri lost his life in hospital.
In that morning show, he recited his last naat jab Waqt-e-Naza aye Deedar Ataa Karna. He humbly requested the Holy Prophet (SAW) to help him in the grave and show his mercy upon him. May Allah rest him in Heaven. His beautiful voice in the form of naats and qawwalis will always remain close to us.
Write Your Comments