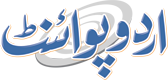 Read Masnoon Duain in Arabic with English and Urdu Translation
Masnoon Duain is guidance from Allah to perform all daily life activities. The concept of Masnoon Duain is taken from Quran and Hadith. By reciting short Masnoon Duain in Arabic, we make our routine activities a way to earn rewards from Allah SWT. Here you can read Masnoon Duain with Urdu and English translations related to daily life matters.
مسنون دعائیں ۔ اردو اور انگریزی ترجمہ کے ساتھ
Masnoon Duain
Masnoon Duain are special wazaef and Duas that Muslims recite usually after the prayers. These Duas are spiritual food for your body. A Muslim can recite these Duas to ensure the blessing of Allah Almighty upon him/her.
Duas play a very important role in our daily life. For sure success in life always recites Masnoon Duain. For your ease UrduPoint contains variety of Duas for various actions in life. You can read online dua for rain, dua at the time of thunder, dua after salaat of need, dua upon sneezing, dua when you become angry, dua before meals, dua when sighting the moon, dua when looking in the mirror etc.
Moreover you can also read Dua for Sehri in Urdu. Dua for iftar is also available for you in both Urdu and English translation. Wazaif for success in exams are also available online. You can also learn and read Dua for lost goods/things. Istikhara Dua (Istikhara ki kia dua hai) is also available in Arabic with English and Urdu meaning. You can read Dua before sleeping on this page. You can also obtain Dua after having a bad dream from this page.
UrduPoint provides you an exclusive database on Masnoon Duain. You can read online Masnoon Duain in Arabic with Urdu and English Translation. Bookmark this page and stay connected with Allah via reciting Masnoon Duain after every prayer.