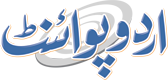 Urdu Naat Sharif Poetry
Read online free naat sharif poetry in urdu of famous poets. The largest collection of urdu naat lyrics online.
Urdu Naat Sharif Poetry: Read online free Naat Sharif Poetry of famous poets including Azam Chishti Naats, Altaf Hussain Hali Naats, Maulana Ahmad Raza Khan Barelvi Naats, Ameer Khusro Naats, Amjad Islam Amjad Naats, Akhtar Sheerani Naats, Behzad lakhnavi Naats, Iqbal Azeem Naats, Ahmad Nadeem Qasmi Naats, Asghar Sodai Naats, Amjad Haider Abadi Naats, Ameer Minai Naats, Aiaz Uddin Soharwardi Naats, Raja Rasheed Mahmood Naats, Saadullah Shah Naats, Seemab Akbarabadi Naats, Hafeez Taib Naats, Saghar Siddiqui Naats, Maulana Hasrat Mohani Naats, Abu Al Asar Hafeez Jullundhri Naats, Bekal Rampuri Naats, Bashir Manzar Naats, Bedam Shah Warsi Naats, Hassan Nisar Naats and many more on the largest collection of Urdu Naats Lyrics at UrduPoint.com
In the commencement of language, poetry is the first step. People communicate through poetry. Naat is the term of poetry in which poet praise the Holy Prophet Muhammad (P.B.U.H). Naat is started since Prophet Time. Naats Reading make your faith strong. Many Urdu Naats of different poets are available for you.
Naat refers to poetry in praise of the Hazrat Muhammad (P.B.U.H). Naats practice in famous in many countries. The practice is popular in South Asia (Bangladesh, Pakistan and India), commonly in Pashto, Bengali, Urdu or Punjabi language. People who recite naat are known sana khawan or Naat khawan. Naat Sharif have sweet words to praise Holy Prophet (P.B.U.H).