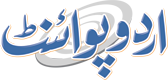 Hajj Umrah Operators - Umrah Packages, Hajj Operators, Travel Agents 2023
Hajj and Umrah are two religious obligations that every Muslim wants to perform in his life. To make Hajj and Umrah more manageable, Hajj Umrah Operators are available. You can find Hajj Umrah operators of your preference in your area. They will assist you with the Visa to tickets and from transport to accommodation. Choose the Hajj Umrah operator of your choice to make this religious journey memorable.
Hajj Umrah Operators By Country
Hajj and Umrah are two Islamic pilgrimages performed by Muslims from all over the world in Makkah and Madinah every year. Saudia Arabia is considered the key country for all religious tourism. There are many different Hajj and Umrah operators that make the journey for the people easy and organized by taking care of the financial and other tour needs.
Having the right operator or tour guide is extremely important. Many agencies offer Hajj and Umrah services at different prices depending upon the quality and the comfort required by the people.
The Saudi Ministry of Hajj has allowed only registered agencies to arrange Hajj and Umrah trips. Other administrators arranging Hajj and Umrah trips may be a part of the registered agencies or may relate to them directly or indirectly. They are accountable for planning the finances and the journey, including the hotel, transport, and other activities.
Advantages of Using Authorized Operators
There are many advantages of using authorized operators by the Saudi Ministry of Hajj. They are as follows:
Authorized operators have greater knowledge regarding the amendments in rules, policies, regulations, limitations, and the process associated with the trip, including documentation and accommodation.
By appointing an authorized operator, you are safe from fraud. They are accountable to the Ministry of Hajj, so you can file any complaint or concern against the operator to the Ministry.
These operators receive primary assistance from the Hajj Ministry to mitigate any risks that might arise due to unforeseen circumstances. These incidences might include situations like a pandemic or any rise in terrorism.
The registered agencies are relatively cheaper than the sub-groups as they add their own profit, which causes a rise in prices.
The authorized travel agents have set contracts with good hotels near the Haram, and they are well maintained. If these hotels are far away, they have shuttle services for the guests to the Haram.
Authorized operators usually have contracts with 3 or 4-star hotels in the two Holy Cities. These hotels often provide complimentary breakfast to their guests as well.
Since authorized operators have several years of experience, they are well-equipped to handle any emergencies that guests might face. For example, if a guest suddenly falls ill or is injured during the pilgrimage, the authorized operator can arrange medical services for the guest. Some authorized operators have medical insurance packages for guests with severe conditions as well.
Hajj Umrah Operators by Countries
You can find Hajj and Umrah operators in almost all countries around the world. However, some significant countries/regions are as follows:
Bangladesh
Afghanistan
GCC
Canada
France
India
Egypt
Germany
Pakistan
United States of America
Russia
Australia
New Zealand
Hajj Umrah Operators in Pakistan by Cities
Hajj Umrah operators by cities in Pakistan are as follows:
Faisalabad
Karachi
Islamabad
Lahore
Peshawar
Gujranwala
Multan
Other cities of Pakistan also have Hajj Umrah operators providing their services.
Conclusion
Interestingly, choosing authorized Hajj and Umrah operators has more advantages than disadvantages. Authorized service operators are carefully investigated by the Ministry of Hajj and have the responsibility to treat their guests well. The Ministry of Hajj can confiscate operator licenses if it receives complaints from guests. Therefore, it is in the operators' own interest to provide the best service to their guests. Besides, happy guests are more likely to choose the same operator if their first experience goes well. It results in positive word of mouth, organic marketing, brand awareness, and considerable growth for authorized Hajj and Umrah operators.
Write Your Comments