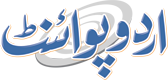 Listen MP3 Quran Tafseer in Urdu Online - Download Audio Quran Tafseer
Listen to Quran Tafseer in easy and understandable words by Dr Israr Ahmed. You can listen to the Tafseer of the complete Holy Quran in the voice of Dr Israr Ahmad to understand its meaning and obey its orders. Now it is easy to understand the teachings of the Holy Quran as the complete and detailed Tafseer of each Surah is available at UrduPoint.
Quran Tafseer
Holy Quran is originally present in the Arabic language. Therefore, it is not easy to understand its real meaning and teachings by any non-native person. In Pakistan, many people don't know Arabic, so they look for easy and understandable Quran Tafseer in Urdu so that they can understand the true meaning of the Quran.
Many Quran Tafseers are available but are not easy to understand by the layman. UrduPoint is providing you the opportunity to listen to Audio Quran Tafseer in the voice of Dr Israr Ahmed. He is a well-known Muslim scholar and has many followers around the world. He explains the teachings of the Quran in easy and understandable words that anyone can understand.
On this page, you can find Full Audio Quran Tafseer and listen to it. You can also download the Audio Quran Tafseer of any specific Surah on your devices to listen to it later. Quran Tafseer MP3 becomes easy to listen to. With that, you can listen to it anytime when you are free while traveling or doing anything that provides a quiet listening time. Just play the Quran Tafseer Online directly at UrduPoint if you have an active internet connection and listen to it. If you download Quran Tafseer Audio on your devices, you can listen to it without an active internet connection available.
It is a must for everyone to learn the true meaning of the Quran, and Audio Quran Tafseer is an easy way to do it. Listen Quran Tafseer and bring improvement in your way of life with the teachings of Islam.