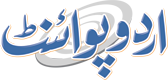 Read Hadith by Topics Complete Collection in English and Urdu
Hadees-e-Nabvi by topics complete collection is available at UrduPoint. On this page, you can find related topics to all daily life matters and their respective Hadith. You just need to scroll down and select your desired Hadith topic. Then you can find the complete selection of Hadees of each topic and get guidance. All Ahadees are available with references at UrduPoint.
After Quran, Hadess is the best way to get guidance in each matter about Islam's teachings. Whenever you feel stuck and need to know the Islamic point of view, come to this section. Here you will surely find any topic that you look for. By reading all the Ahadees, you will get complete guidance on the related matter.
Here you can find Hadees on Sabr, Hadith on Safai, Hadees about Namaz, Hadees on Qayamat ki Nishaniya, and many more. In short, you need to bookmark this page and come back whenever you need to get an Islamic point of view on anything.
You can also share this section with others so that they can take benefit whenever they want. As you read each Hadith in every section, there is a 'Copy' option available. This way, sharing any Hadess through any app becomes easy.