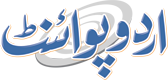 Listen Naat Sharif Online - Latest MP3 Naats Collection Updated 2023
Naat Shareef is a beautiful way to show love and affection to the Holy Prophet Muhammad (SAW). Many poets write Naat in their beautiful words, and Naat Khawan Sings that poetry in their melodious voice. The most popular form of Naat is the Audio Naat that becomes easily accessible for everyone to listen. UrduPoint presents you with a vast collection of Audio Natts MP3. You can listen to Naats Online and download MP3 Naats of your choice. You can also learn about famous Naat Khwans, Poets, and Naats here.
The Arabic word Naat means praise. The word Naat occurs in Arab poetry but is classified as madh or madeeh. It is formed in honor of Prophet Mohammed (Peace Be Upon Him). Naat has been the most favored form of poetry for Muslims because of their love for the Prophet Mohammed (Peace Be Upon Him).
In Islam, worship of anyone except Allah Almighty is strictly forbidden. Naat is not a kind of worship. Naat is purely for the Prophet's affection and admiration. It helps to establish a loving relationship with the Prophet (PBUH). Many poets have written valuable words for Holy Prophet (PBUH), and many people recite Naat at Muslim gatherings.>
There is also a long history of creating naat poetry in Urdu. Every Urdu poet composed poetry in praise of the Prophet (PBUH). Many well-known scholars of Islam also wrote naats. It is an art and has become a very traditional and peaceful activity. Every person wants to arrange and attend Naat Khuwanis. People who recite Naat are called Naatkhuwan.
The first Urdu poet who used his poetic abilities to write naat was Mohsin Kakorvi. In the last quarter of the nineteenth century, Mohsin Kakorvi and Ameer Meenai developed the art of naat poetry in Urdu. The two Poets had a collection of naat poetry, and no Urdu poet has previously written any Naat collection.
History Of Naat Shareef
Islamic poetry is full of Mohammed's praise (PBUH). It is hard to track Naat khawani's history as there is no confirmed history of when it was initially introduced. Hassan ibn Thabit began this work. He was a poet before he accepted Islam, but he turned his poetry to Islam and began writing Naats in praise of Muhammad.
He was reciting poetry to defend Muhammad (PBUH) to answer the reaction of the competing poets who assaulted him and his religion. Furthermore, he was the first reciter of that time. He was also renowed as Shair-e-Darbaar-e-Risalat. Islamic poetry is full of Mohammed's praise (PBUH).
Naat word in the Persian language
The same word was used for naat in the Persian language and had the same meaning, the Holy Prophet's praise. Some Persian writers used the word Naat, for all-powerful Allah and Hadhrat Ali (May Allah be pleased with him)
Naat word in the Arabic language
Naat is widely known as Madih in Arabic, or simply Nasheed or Anasheed. The last two words will define religious poetry of any sort. Anasheed and Naat do not go along with musical instruments.
The Holy Prophet's tradition (PBUH) is now well known. Apart from the Arab world, we also see several poets from non-Arab countries, including the subcontinent, who have praised the noblest Prophet's life and work.
Naat word in the Urdu language
The term naat has always been defined as the praise of the Holy Prophet in the Urdu language. The poets also compose naat poetry to praise the Holy Prophet's wonderful companions (May Allah be pleased with all of them).
Importance Of Naat Shareef
Many Muslim artists have not written for Holy Prophet but have a love for Him in their hearts. They were inspired by Islamic traditions that any sign of respect will bring the gift of God to the appreciator. The practice of naat is common in different languages such as Urdu, Pashto, Bengali, or Punjabi and popular in Bangladesh, India, and Pakistan.
There are various ways in which naat is written. But their characteristic is authentic in which they are written as compared to other eulogies and qasida. Naat is a powerful lyrical poem in which the author talks and prays specifically for the Prophet (PBUH). In the first hundred years of Islam, the writing and recitation of the naat became a powerful practice. The views and opinions of the poets changed over time, but their love and affection for Prophet (PBUH) remain constant.
Audio Naat Shareef
Many Naat Khawans sing naats in their melodious voices, and people love to listen to audio Naats. The most popular language of audio Naat worldwide is Arabic. However, in south Asia and Pakistan, Urdu Naats are the most popular. There are many famous Naat Khwan in Pakistan that are renowned worldwide. You can listen to all their famous Naats at UrduPoint.
Conclusion
We Muslims get benefits and change our life accordingly from the life of Prophet Muhammad (PBUH). Naat is the way to honor Prophet Muhammad and to remind his great deeds. The Naat is sung to show affection for the Holy Prophet (PBUH). A significant number of well-known researchers composed naat. We should follow the footstep of the Holy Prophet to become successful in our lives.
Latest Comments
Can you add nasheeds by Nadeem Muhammad and Omar Esa as well.
By: Fatima on 15-02-2023