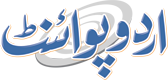 Quran PDF - Quran PDF Download in Arabic, Online Translations
Quran PDF Download - Urdu Point brings its premier access service for reading Quran-e-Pak for its readers. Now you can recite Quran-e-Pak, and have unlimited access to the surah's. This section allows you to recite, download, and view Quran-e-Pak at your ease of time. Further, now you have access to the recite Quran-e-Pak in different languages as well enabling you to understand the true meaning and teaching of Quran-e-Pak.
Quran PDF Online
Quran-e-Pak is the most sacred and widely read book among Muslims. Quran-e-Pak is the guiding light and the ultimate way of life for all the Muslims around the world for seeking guidance from Quran-e-Pak. Quran-e-Pak bestows blessings and teaches you about life, and life after death. Now Quran-e-Pak is available in almost every major language that brings ease to understand and know what guidance it holds in it for you. Quran PDF Download feature enables the Muslims around the world to recite the holy book online at any time of the day.
In addition, the Online Quran-e-Pak at Urdu Point is in pdf format that allows you to easily move the pages, download the Quran or even different surah, enhance the readability, listen to the Quran, along with it eases access to the Holy Quran. Further, now you have unlimited access for downloading and bookmarking the pages. Quran-e-Pak availability in various languages allows you to access the Holy book frequently. Further, to add the Quran-e-Pak was basically in the Arabic language.
For some, it is quite difficult to read and understand the true meaning and teachings of Islam due to the language barrier. Now with the features of having the Quran PDF Download you have unlimited and unconditional access to Quran-e-Pak in your language. This allows every Muslim around the world to know and understand the exact wordings, teachings in their own native language.
The service for providing the Quran online enables a lot of people who want to recite the holy Quran on a daily basis. In Pakistan, the trend for reciting the holy book on a daily basis has never faded. So this feature helps allow them to learn and recite the Quran, as it becomes very convenient as well as accommodating for everyone who wishes to learn, recite, or even wants to understand the true teachings of the Holy Quran.