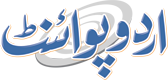 Qari Waheed Zafar Qasmi Naats - Listen Online or Download MP3
Listen to Qari Waheed Zafar Qasmi's famous Naats online or download MP3 from UrduPoint. Listen to all your favorite Natas in Arabic and Urdu in the sweet, unique, and melodious voice of Qari Waheed Zafar Qasmi. Choose your favorite Natt to play from the list below.
Records 1 To 18
(Total 40 Records)
Qari Waheed Zafar Qasmi is one of the most popular naat khawan of Pakistan. He was born in Uttar Pradesh, India. He recites many naats in the honor and love of the Holy Prophet Hazrat Muhammad (SAW). Furthermore, he recites naats in both Urdu and Arabic languages. You can listen to all of the Naats of Qari Waheed Zafar Qasmi at UrduPoint. Besides, he also recites the verses of the Holy Quran (Tilawat).
Career
He started his career with the recitation of the Holy Quran. He started Tilawat-e-Quran at the age of 7 years.
Qirat Competitions
He took part in many Qirat competitions from his childhood. At the age of 7 years, he started tilawat, and then his career moved on. He won the following Tilawat competitions all around the world.
He won his first Qirat competition in Malaysia in 1969.
After the first win, he won the second international competition in Libya in 1979.
In 1980 he won the competition in Saudia Arabia.
He won Tilawat-e-Quran-e-Majeed in Syria in 1981.
He joined Radio Pakistan in 1970 and started his career as naat khawan in Pakistan. Also, he gave his services in the TV program Sar-e-Chasm-e-Hadiyat. Qari Waheed Zafar Qasmi worked for a long time in TV and radio. He also worked as a judge in many naat and Qirat competitions.
Naats of Qari Waheed Zafar Qasmi
Qari Waheed Zafar Qasmi recites many naats in Urdu and the Arabic language. He's one of the all-time favorites, and the most famous naat is Zah-e-Muqaddar. Few other naats of Qari Waheed Zafar Qasmi are listed below:
Zahe muqaddar huzoor-e-Haq sy salam Aaya Payam aaya
Faslon ko takalluf hai humse agar, hum behi bebas Nahi Beshara nahi.
Woh Nabiyo mein Rehmat laqab pany wala, Muradon gareebo ki bar lany wala
Naam b tera aqeedat sy lya jata ho
Mustafa jane rehmat pe lakhon salam, shama-e-bazme Hidayat py lakhon salam
Main Chup Khara Hua hun darbar-e-Mustafa mein
Khula hai sabhi k liye Baab-e-rehmat, wahan koi rutbay mein Adna na aala
Khuda ka zikr Krin zikr-e-Mustafa na Karin, hmaray muuh mein ho aesi zuban Khuda na Kary
Huzoor Aisa koi intezam ho Jaye dua k liye hazir Ghulam ho jaiy, mein Sirf dekh lon aik bar sabih tayyaba ko bhala sy Phir meri Duniya sy Shaam ho jaiy.
Allah ho Allah ho Allah ho
As subhu badamin (Arabis naat)
He recites many new and old naats in the tribute of the Holy Prophet Hazrat Muhammad (SAW). He shows his love and respect to the Holy Prophet (SAW) in the form of naat Shareef with his beautiful voice. His sweet and melodious voice is very popular among the Muslims and non-muslims of the world.
He takes part in many morning shows of Pakistan and the world as well. He also takes part in Ramzan transmission. Due to his love and respect, people want to enjoy naats and Ramzan transmission with his melodious voice.
May Allah Almighty keep his shadow and melodious voice between us. May Allah Almighty grant him a long, happy, and healthy life, Ameen.
Awards
Qari Waheed Zafar Qasmi contributed to Pakistan at the international level in an excellent way. He was also awarded the Pride of Performance Award.
Write Your Comments