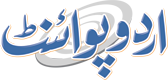 Karachi Ramadan Timing 2023
Karachi Ramadan Timings 2023: Today's 2 October, 2023 (15th Rabi al-Akhir 1445) Karachi Sehr & Iftar Time. Karachi Ramadan Timing is: Sehr: 05:09 and Iftar: 18:18 (Hanafi). According to Fiqa Jafria (Shia) Sehr and Iftar Time is: Sehr: 04:59 and Iftar: 18:28. Find 30 days Ramadan time table for Karachi
Today's Sehr o Iftar Time in Karachi
| DATE | SEHRI | IFTAR |
| --- | --- | --- |
| 02 Oct 2023 | 05:09 | 18:18 |
Calculation Method : Islamic University, Karachi
Shia Ramadan Timings in Karachi
Karachi Ramadan Calendar 2023
| Roza | Date | Sehr | Iftaar |
| --- | --- | --- | --- |
| 1 | 23 March 2023 | 05:16 | 18:45 |
| 2 | 24 March 2023 | 05:15 | 18:45 |
| 3 | 25 March 2023 | 05:14 | 18:46 |
| 4 | 26 March 2023 | 05:13 | 18:46 |
| 5 | 27 March 2023 | 05:12 | 18:47 |
| 6 | 28 March 2023 | 05:11 | 18:47 |
| 7 | 29 March 2023 | 05:10 | 18:47 |
| 8 | 30 March 2023 | 05:09 | 18:48 |
| 9 | 31 March 2023 | 05:08 | 18:48 |
| 10 | 01 April 2023 | 05:06 | 18:49 |
| 11 | 02 April 2023 | 05:05 | 18:49 |
| 12 | 03 April 2023 | 05:04 | 18:50 |
| 13 | 04 April 2023 | 05:03 | 18:50 |
| 14 | 05 April 2023 | 05:02 | 18:50 |
| 15 | 06 April 2023 | 05:01 | 18:51 |
| 16 | 07 April 2023 | 05:00 | 18:51 |
| 17 | 08 April 2023 | 04:59 | 18:52 |
| 18 | 09 April 2023 | 04:57 | 18:52 |
| 19 | 10 April 2023 | 04:56 | 18:53 |
| 20 | 11 April 2023 | 04:55 | 18:53 |
| 21 | 12 April 2023 | 04:54 | 18:53 |
| 22 | 13 April 2023 | 04:53 | 18:54 |
| 23 | 14 April 2023 | 04:52 | 18:54 |
| 24 | 15 April 2023 | 04:51 | 18:55 |
| 25 | 16 April 2023 | 04:50 | 18:55 |
| 26 | 17 April 2023 | 04:49 | 18:56 |
| 27 | 18 April 2023 | 04:48 | 18:56 |
| 28 | 19 April 2023 | 04:47 | 18:57 |
| 29 | 20 April 2023 | 04:45 | 18:57 |
| 30 | 21 April 2023 | 04:44 | 18:58 |
Karachi Ramadan 2023 Sehr o Iftar Timings - Ramadan in Karachi, Pakistan, Year 2023
If you are fasting this year in Karachi and want to remain always on point while starting and breaking your fast, UrduPoint's sehar o iftar timings are there for the quench of your accuracy. Find 100% accurate Karachi Sehr o Iftar Timing. With Urdu Point ramzan timing of Karachi city, you can have an easy access to the most precise Karachi Sehri timings and Karachi iftari timings.
The Karachi Ramadan Calendar will show you Karachi sehr o iftar timings on daily basis of the whole fasting month of Ramadan, while Karachi sunset and Karachi sunrise timings can also be accessed via Urdu Point Karachi Sehri and Iftari timings.
Moreover, Karachi Roza timing 2023 according to various sects of muslims can also be observed here accordingly. Either you belong to Fiqa Hanafi Sunni سنی or Fiqa Jafria Shia شیعہ sect of muslims, you can get the right Sehr o Iftar timings according to the Roza timing of Karachi, Pakistan. So bookmark this page to get accurate Karachi Fajr time and Karachi Maghrib time.
Urdu point tells you the most precise time to start fast and the most accurate fast breaking time. Enjoy the Holy month of Ramadan - Ramadan Kareem from all of us at UrduPoint Network.
Karachi Ramadan timing 2023, Daily Sehr o Iftar Timings for Karachi, Pakistan, in the Year 2023
Today's 02 October, 2023 (15th Rabi al-Akhir 1445) Karachi Sehr & Iftar Time are here for you. Karachi Sehr time is 05:09 and Iftar time is 18:18 according to the Hanafi. If you want to know the Ramadan timings of 2023, for Fiqa Jafria (Shia) Sehr and Iftar Time in Karachi Sehr time is 04:59 and Iftar time is 18:28.
The timing for the whole month of Ramadan for Karachi city is here for you. Here on Urdu Point, you would see the exact timings, start, and end of the month of Ramadan. This calendar brings you all the information for the starting time of Roza and the time you can have iftar in Karachi.
Now you have the complete and accurate Karachi Ramadan Calendar and the Timetable for the year 2023. Further, you have access to the Sehr-o-Iftar for today in Karachi, October 02, 2023. Urdu Point did their best in managing the Ramadan calendar for Karachi city and Karachi Roza timing 2023 for your convenience. Now you can access Ramadan Timing 2023 for all sects living in Pakistan.
Ramadan being the 09th month according to the Islamic calendar in chronological order. In addition, Ramadan is among the five pillars of Islam. Ramadan is the month in which Muslims fast for the whole day to fulfill their duties and make Allah Almighty happy, and get rid of all the sins.
Ramadan is the most important month in the Islamic calendar. Ramadan is also known or called upon as Ramzan, Ramadhan, Ramathan. Further in Karachi, it is also called Saum, Roza, or Mah e Siyam. Ramadan 2023 Karachi Timing or Karachi Sehr o Iftar Timings Sehr Time 05:09 AM and Karachi Iftar Time 06:18 PM.
We tried our best to bring you the authentic Karachi Ramadan timings for 2023, but you should keep in mind that there is a 01 minutes preventive difference in the sehr time as well as in the aftar time.
For more better results, you should consult your nearest mosque for further clarification of the exact time for Karachi Sehr o Iftar Timings.
At what date is Ramadan starting in Karachi?
The last Roza is expected on April 21, 2023, upon citation of Moon for Shawwal.
At what date is Ramadan starting in Karachi?
The first Roza is going to be on March 23, 2023.
What is Ramadan Sehri and aftari Time in Karachi?
The Sehri time is 05:09 AM, and the aftri time is 06:18 PM in Karachi.
Do you know the exact starting time of Sehri in Karachi?
The exact time for starting sehri is 05:09 AM in Karachi.
What is the end time for sehri in Karachi?
The exact closing time for sehri in Karachi is 05:09 AM.
What is the opening and closing Ramadan Time in Karachi?
The opening and closing Ramadan Time 2023 in Karachi are, for SEHRI, it is 05:09 AM and for IFTAR 06:18 PM.
Do you know the exact aftari time in Karachi?
The exact aftari time in Karachi today is 06:18 PM.
How long is Ramadan 2023?
Ramadan has 30 Rozay in total. And all Muslims observe Ramadan.
What time did Roza close in Karachi?
The closing time of Roza in Karachi is 05:09 AM.
Latest Comments
aslaamulkum pory alam Islam ko ramdan Mubarak ho
By: Muhammed Yousuf on 25-03-2023
MASHALLAH Ramadan Mubarak JAZAKALLAH
By: Nawab on 23-03-2023
Masha Allah Allah apko khush rakhe apne ramzan ka calendar taiyari Kia
By: Muhammad Mursaleen on 08-02-2021
Ramadan Mubarak To Every one Live Happy Ever Inshallah
By: Muhammad Shees on 19-05-2020
ہم بڑے خوش قسمت ہیں کہ اللہ پاک نے ہمیں رمضان شریف نصیب کیا ہے اللہ پاک سے دعا ہے اس رمضان کے صدقے ہم بس کی خطائیں معاف فرمائے آمین 03102636454
By: 03102636454 on 18-05-2020
Ramadan Mubarak to All my friends, Surah Al-Qadr is entirely dedicated to Laylatul Qadr, the most noble of nights during the month of Ramadan when the Quran was first revealed
By: S. Khan on 17-05-2020
Ae khuda wande kareeem ramazan ke babarkat mahine ke sadke hum sab logo ki bakshish farma
By: Qadeer on 16-05-2020
ramadan calender
By: Noor on 16-05-2020
Ramazan Goodbye honay ko hain 🙂
By: Muhd Asim on 14-05-2020
ramzan mubarak raza ul haq ki taraf se
By: Raza Ul Haq on 06-05-2020
Assalam o Alaikum
By: 03154787319 on 06-05-2020
THANKS😍 FOR THIS RAMAZAN CALENDER
By: Kala Bhoot on 03-05-2020
Asslam o alikum, tamam ahle Islam ko Ramazan Mubarak. Allah pak is barkat walay mahniay se hum subke haifazat frma Ameen suma Ameen.
By: Salman Hashmi on 25-04-2020
Thanks for uploaded Ramadan timing Ramadan Mubarak to all Muslims
By: Muhammad Javed on 25-04-2020
Assalamualaikum Tamam Ahle Islam ko Ramadhan Mubarak.
By: Rao Muhammad Khurram on 25-04-2020
Ye timing bilkul ok hai ya nahi rehnumai kren plz
By: Kamran on 24-04-2020
جزاک اللہ
By: HafezurRhman on 24-04-2020
aap sub ko Ramadan Mubarak
By: Kamran on 24-04-2020
Conforme ha na
By: Husnain on 22-04-2020
Assalamualaikum Tamam Ahle Islam ko Ramadhan Mubarak.
By: Yasir Sultan on 17-04-2020
Ramadan Timings For Karachi
By: خالداحمدقادری on 10-04-2020
اسلام علیکم۔ میں اپنے فیس بک پیج سے وابستہ تمام دوستوں کو رمضان 2020 کی پیشگی مبارک باد پیشں کرتا ہوں ۔
By: خالد احمد قادری on 10-04-2020