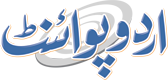 Listen Siddiq Ismail MP3 Naats Online or Download Siddiq Ismail Naats for Free
Listen to Siddiq Ismail Naats MP3 or Siddiq Ismail Hamd MP3 online at UrduPoint. You can also download Siddiq Ismail Naats MP3 or Hamd MP3 here as the vast collection of Siddiq Ismail Naat and Hamd is available here. Listen to Hamd O Naat by Siddiq Ismail in MP3 format and enlighten your heart with the love of Allah SWT and Prophet Muhammad SAW.
Records 1 To 18
(Total 72 Records)
Siddiq Ismail is a well-known Naat Khawan and Hamd reciter all over the world. He was born in Pakistan, Karachi, on 10 February 1954. Siddiq Ismail belongs to the Memon community and is a respectable Naat khawan all over Pakistan. He is famous for his unique way of reciting Naat and for his melodious voice.
The government of Pakistan awarded Siddiq Ismail with Sitara-e-Imtiaz in the year 2013. He also received many other awards, like in 1985, he received an award of Pride of performance. Siddiq Ismail has served many years to Pakistan Television and Pakistan Radio. At a local masjid at the age of six, he started his career.
Both nationally and internationally, he received many awards. At an early age, he suffered from poliomyelitis. In a radio Pakistan program, " Bacho ki Duniya" he appeared for the first time. Then he started reciting Naats on PTV in 1969. He recited azan in a beautiful voice, which PTV telecasted for many years.
Siddiq Ismail was also a good writer and has written the book Anwar-e-harmain in 1985. The book contains his popular Naat and Hamd. He has recited many Naats and Hamd in which Ae Sabah Mustafa Sy Kehdena is famous all over the globe.
List of Naat and Hamd by Siddiq Ismail
Here is a list of some famous Naat and Hamd recited by Siddiq Ismail.
Allah Hoo Allah Hoo
Ae Sabah Mustafa sy kehdena
Noori mehfil py chadar tani noor ki
Allah Humma
Aye Khuda Aye Khuda
Daman-e-Mustafa
Ab Meri Nighahon
Chamak tum se
Tere dar ka me gada hun
Ujala tu mere ghar ka
Lo madine ki tajalii sy
Madine ka Safar hy
Mujh ko taiba mein bulalo
Mangty Khali hath
Ya shafi elvira ya nabi al huda
Siddiq Ismail recites many other Naat and Hamd. These are some of them. All of his Naat and Hamd are famous.
Siddiq Ismail has recited Naat and Hamd in Urdu and Punjabi, Pashto, Arabic, Persian, and other languages. In short, he has command over many languages. In the presence of presidents, governors, prime ministers, and other foreigners, he has recited Naat and Hamd.
Siddiq Ismail was the first Naat khawan on PTV. He had attended many mehfil-e-milaad and also had traveled to many countries. His heart-touching and melodious voice made him popular among all Naat khawan. He has served radio Pakistan and Pakistan Television for 50 years.
Siddiq Ismail was also known as the best live performer among all Naat khawan. He has a love for our Holy Prophet (PBUH). He expresses his love for the Holy Prophet (PBUH) by reciting Naat in a melodious voice. People from all over the world praise his style of reciting Naat and love him a lot. He earns people's love and respects a lot. People from all over the world have a special place for him in their hearts. May Allah SWT bless him with good health, wealth, respect, and prosperity. (Ameen)
Listen to all of the Siddiq Ismail Naats in the MP3 format below. Also, you can download any of your favorite Naat or Hamd from the list below.
Write Your Comments