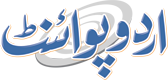 Global Stocks Diverge On Fed, Post-Brexit Data
Fahad Shabbir (@FahadShabbir) Published August 18, 2016 | 04:49 PM
LONDON, (UrduPoint / Pakistan Point News - 18th Augst,2016) - European stocks rose Thursday as traders reacted to the outlook for US interest rates and Britain's better-than-expected economic health after the country voted to quit the European Union. Tokyo's main index however sank as the Dollar fell against Japan's haven Yen Currency, hurting share prices of the country's exporters. Around 1045 GMT, London's benchmark FTSE 100 index was up 0.1 percent compared with the close on Wednesday. In the eurozone, Frankfurt's DAX 30 won 0.5 percent and the Paris CAC 40 gained 0.2 percent. The pound meanwhile rallied against the dollar as official data revealed that British retail sales surged by 1.4 percent last month -- indicating no immediate fallout from Brexit, although analysts warn of a tough year ahead. Sterling jumped to $1.3160 from $1.3038 late in New York on Wednesday. The dollar was impacted also by minutes from the Federal Reserve's July meeting that showed caution about raising US interest rates, dealers said. "It's been a bright start to trading in Europe, with UK retail sales brushing off any early side effects of Brexit to post strong July gains, while US futures look relatively flat ahead of the open," said Craig Erlam, senior market analyst at Oanda trading group.
However Samuel Tombs, chief UK economist at Pantheon Macroeconomics, warned that looking ahead in Britain "with firms intending to stop hiring and inflation set to soar, the high street is set for a tough year".
Meanwhile minutes from the US central bank's July gathering published Wednesday said policymakers were keeping their "options open" and remained divided on the threat of inflation. Its cautious tone did little to raise hopes for a rise in US borrowing costs, which would tend to lift the greenback by stirring demand for dollar-denominated assets. In reaction, Tokyo's stock market tumbled 1.6 percent as the stronger yen -- a negative for exporters as it tends to dent their profits -- hit shares in companies such as car giants Toyota and Nissan.
The Japanese market came under further pressure also after local data showed exports slipped in July as shipments of vehicles, ships and steel products fell. In other key Asian markets Shanghai also fell 0.2 percent, while Hong Kong rallied one percent.