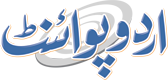 Standard Chartered Profits Slump As Key Markets Stall
Umer Jamshaid Published August 03, 2016 | 04:16 PM
HONG KONG,(UrduPoint / Pakistan Point News - 3rd Augst,2016) - Asia-focused bank Standard Chartered said Wednesday its net profit had slumped 66 percent in a "challenging" environment, with growth shrinking in key markets and uncertainty following Britain's vote to leave the European Union. The bank said it was making "good progress" although performance in 2016 would remain subdued and ordinary dividends were on hold. Good news on bad loans helped boost early trading in London -- shares were up four percent Wednesday morning at 613.20 pence per share. The results showed loan impairment had been reduced by 34 percent year-on-year to $1.1 billion from 1.65 billion.
However, net profit fell to $509 million for the first half of 2016, down 66 percent from $1.512 billion in the same period in 2015. Pre-tax profit was also down 46 percent at $994 million from $1.
82 billion last year while revenues dropped almost 20 percent to $6.81 billion.
Chief executive Bill Winters pointed to lower growth rates in key markets including Hong Kong, Singapore and the US, and stalling global growth as having an impact, as well as the UK's unexpected Brexit. "Although our performance has substantially improved, income growth remains muted and returns are weak," Winters said in a statement. Chairman John Peace said that while Brexit had shaken the world economy, Standard Chartered was protected to an extent by its focus outside Europe. "There is a degree of economic uncertainty following the UK's referendum on European Union membership, but the majority of our business operates in other parts of the world and is relatively less impacted," said Peace.