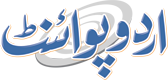 15 Outlaws Held; Stolen Bike And Valuables Recovered
Sumaira FH Published August 10, 2016 | 06:56 PM
ISLAMABAD, (UrduPoint / Pakistan Point News - 10th August, 2016) : Islamabad Police have arrested 15 outlaws from various areas of the city and recovered stolen bike, laptop, valuables, narcotics and weapons from their possession. According to a police spokesman, CIA police arrested two accused Habib and Aman involved in motorcycle theft case and recovered stolen bike from their possession. Karachi company police arrested three persons impersonating themselves as government officials and recovered officer's stick, dagger, punch from their possession .
They used to cheat people and have been identified as Ibrar Aziz, Tariq and Shahban while another accused Ahmed Sohail was nabbed for having 30 bore pistol. Sabzi Mandi police arrested accuse Nadir Khan and recovered 106 gram heroin from him while Aabpara police arrested Vicky Maish for having a 30 bore pistol.
Kohsar police arrested Kashif allegedly involved in mobile theft case. Margalla police arrested Sajid for having three wine bottles while another person Talal was held for possessing stolen lap top.
Shehzad Town police arrested two accused Khursheed Khan and Naimat Khan involved in theft case and recovered in stolen property from their possession. Nilor police arrested Zahid recovered 120 gram heroin from him while Loibher police arrested Naseer and recovered 130 gram heroin from him.
Cases have been registered against these nabbed persons and further investigation is underway from them. Meanwhile, Islamabad police nabbed 18 beggars during crackdown against those involved in professional alm-seeking.