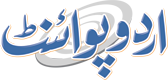 75m Saplings To Be Planted In Monsoon In KP: Forest Dept
Fakhir Rizvi Published August 10, 2016 | 07:57 PM
PESHAWAR, (UrduPoint / Pakistan Point News - 10th August, 2016) : The Forest Department will plant 75 million saplings of different species during ongoing monsoon tree plantation campaign across the province to offset the challenges of desertification, global warming and climate change. Officials in Forest Department told APP on Wednesday the target of 70 million saplings has been given by KP Government and five million under Green Pakistan Initiative.
A fit stock of 84.354 million saplings has been available with Forest Department to meet the set target. The official said plantation was being carried out with an assistance of farmers, local village developmental committees, NGOs, national building departments, volunteers, students of educational institutes and other stakeholders.
KP has been divided into three major circles including southern, Hazara and Malakand circles with main focus on plantation of locally species keeping in view of his survival rate. The officials said 175.64 million saplings have been planted against the set target of 123 million for last spring season that was a great achievement for the Forest Department. A private nursery was being encouraged to grow maximum plants as it alleviate poverty and generate direct employment opportunities for rural people.
The official said if every Pakistan sow it least one sapling and look after it 360 million saplings would be grown per year.