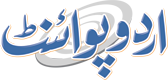 AGP Directs Deptt Not To Extend Favours To Auditors
Umer Jamshaid Published August 22, 2016 | 09:04 PM
ISLAMABAD, (UrduPoint / Pakistan Point News - 22th August, 2016) : Auditor General of Pakistan (AGP) Rana Assad Amin has directed the government departments not to extend favours to audit teams. The AGP has taken the decision in order to eliminate unethical practices in his department, said a press release. Letters in this regard have been sent to all the Federal secretaries and chief secretaries with the request to direct their officers dealing with audit teams not to extend any favours to the auditors conducting audit.
The AGP, in the letters directed that in case any auditor made demands for any kind of favours the matter might immediately be brought to the notice of the Director General Audit concerned for disciplinary action against the auditor.
This decision reflected the resolve of the Auditor General to enforce the regime of zero tolerance for unethical practices and corruption in his department, the press release said.
Every officer and official of AGP office has already been directed to work in accordance with the highest standards of integrity as provided in the INTOSAI code of ethics adopted by the Auditor General of Pakistan.