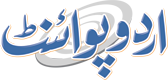 Australia Doctors Challenge Asylum Secrecy Laws
Sumaira FH Published July 27, 2016 | 04:36 PM
SYDNEY, (UrduPoint / Pakistan Point News - 27th july,2016) : Australian doctors mounted a legal challenge Wednesday against laws which they say silence whistleblowers at immigration detention camps, after allegations of abuse at the controversial Pacific island centres. Doctors, lawyers and refugee advocates have criticised the offshore camps on Nauru and Papua New Guinea, alleging some asylum-seekers suffer from sexual abuse and mental health problems. Under Canberra's tough immigration policy, asylum-seekers who try to reach Australia by boat are turned back or sent to the camps.
They are barred from resettlement in Australia even if later found to be refugees. The conservative government brought in the secrecy provisions last year, making it a crime for anyone who works for the immigration department including contractors such as medical professionals and aid workers -- to disclose information they obtain on the job. "The way the law stands is that anyone who reports any conditions that they see in the detention centres can face up to two years in jail," said Barri Phatarfod from Doctors for Refugees, which is behind the legal challenge.
The group argues that the laws breach the protection of freedom of political communication, and are therefore unconstitutional. Phatarfod told reporters that although doctors were professionally and ethically required to report possible abuse of patients in Australia, they could face jail time if they speak out about similar conditions in immigration detention centres.
"You shouldn't have that dichotomy with the same conditions just because one group of people happen to be in detention.
Doctors feel they can't do their job properly," she said. The laws led UN Special Rapporteur on the human rights of migrants Francois Crepeau to postpone a visit to Australia last year, over restrictions on access to detention centres and fears that people who spoke to him could face legal reprisals. The court challenge could have far-reaching consequences, said Meghan Fitzgerald of Fitzroy Legal Service, which is bringing the case in Australia's High Court.
"Refugee policy... is a core political interest in Australia, so it's quite important that the Australian public has the right to know what's being done in their name," she said. The government has defended its overall policy as necessary to stop asylum-seekers from dying at sea.
It has said the secrecy provisions would not stop workers from raising concerns about immigration detention centre conditions. The government says its policy has halted the flood of boat arrivals, and drownings, of earlier years. But rights groups have criticised conditions in the offshore centres, where asylum-seekers have mounted protests and complained of being badly treated.
In May a 21-year-old Somali woman set herself on fire on Nauru, just days after an Iranian man died in a similar act of self-harm.