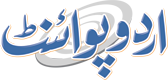 Barclays Posts Sliding First-half Profits
Rukhshan Mir (@rukhshanmir) Published July 29, 2016 | 12:32 PM
LONDON, (UrduPoint / Pakistan Point News - 29th july,2016) - British bank Barclays saw first-half net profits tumble by almost a third, hit by non-core losses and an impairment at its French retail division, it said Friday. Turning to Britain's recent EU exit referendum, Barclays -- which had backed the unsuccessful Remain campaign -- said it was well placed to survive any economic fallout. Earnings after taxation dived 31 percent to #1.1 billion ($1.45 billion, 1.31 billion Euros) in the six months to June, compared with #1.6 billion a year earlier, Barclays said in a results statement.
Pre-tax profits fell 21 percent to just over #2.0 billion in the same period. Non-core assets, which the group has flagged for disposal, made a pre-tax loss of #1.904 billion.
Core assets logged a #3.967-billion profit. And the group made a #372-million impairment on its French retail, and wealth and investment management business. Barclays took another #400-million hit for compensation for the mis-selling of credit insurance or payment protection insurance (PPI), which has blighted the nation's banking sector.