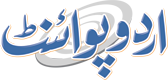 CDA Accelerates Operation Against Encroachments
Faizan Hashmi Published August 12, 2016 | 04:57 PM
ISLAMABAD, (UrduPoint / Pakistan Point News - 12th Augst,2016) : On the directions of Chairman Capital Development Authority (CDA), Maroof Afzal, Enforcement Directorate has accelerated operation against the encroachments and illegal constructions in the Federal Capital.
The operational staff of Enforcement Directorate has razed 13 different kiosks in Bhara Kau. These kiosks were constructed illegally on government land. During another operation, staff of Enforcement Directorate have taken action against the illegal structures in Street NO.53 of Sector I-10/1 and demolished 18 rooms.
These structures have been constructed by illegally occupants at demarcated plots in Sector I-10/1. Prior to action, these illegal occupants were served with notices for vacation of land and demolition of illegal structures.
Similarly, the Enforcement Directorate has also demolished an illegal service station, two rooms and seven kiosks constructed on acquired land of CDA in Bekha Syedan Sector F-11 area. The Enforcement Directorate have also conducted operations at Khadda Market Sector G-7 and confiscated three (03) trucks of encroachment material from the market.
Moreover, staff of Enforcement Directorate also dug ditches on the vacant land adjacent to Khadda Market, which was illegally being used by the auto mechanics, so that the land could be protected from re-occupation by car mechanics. The Enforcement Directorate has also carried out operation against the encroachments in Sector G-8/1 and confiscated four (04) trucks of encroachment material.
Similarly, staff of Enforcement Directorate also raided the markets in Sector I-10 and confiscated four (04) trucks of encroachment material from these markets. In the meanwhile on the directions of Mayor Islamabad, Sheikh Ansar Aziz, Metropolitan Corporation Islamabad has organized Fire Work demonstration on night 13/14 August at Multipurpose Parade Ground Islamabad.
People from the twin cities Islamabad / Rawalpindi are expected to participate in the event at large.