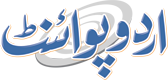 Child Abductor Caught By People, Tortured Severely
Fakhir Rizvi Published August 09, 2016 | 07:44 PM
FAISALABAD, (UrduPoint / Pakistan Point News - 9th August, 2016) : People overpowered a man allegedly attempting to abduct a child and tortured him severely in Ghulam Muhammad police precincts Tuesday morning. SHO Adil Khichi, along with a police team, reached the spot and fired shots into the air to disperse people.
He rescued the accused from the people and shifted him to police station. Police said that Shamshad Ali's wife, a resident of street No 5/12, Madina Park in Ghulam Muhammad Abad, was going to drop her three sons -- Sufyan Ali, 9, Shahzad Ali, 7, and Usman, 3, at a seminary, situated in the area.
The alleged kidnapper, identified as Farooq, a resident of Mohallah Rasool Park, attempted to abduct Usman.
The woman raised an alarm and the accused fled away, leaving the child behind. The locals chased the accused and overpowered him. They thrashed him severely. They also tried to set him ablaze by sprinkling petrol on him.
But the police reached the spot and rescued him. Police said that a case had been registered against the accused on the report of Shamshad. The accused, however, denied making an attempt to abduct