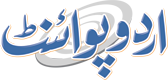 Credit Disbursement To MF Sector Reaches Rs 104 Bln In 2016
Fahad Shabbir (@FahadShabbir) Published August 02, 2016 | 09:41 PM
ISLAMABAD, (UrduPoint / Pakistan Point News - 2nd August, 2016) : The government has ensured credit disbursement to Micro-Finance (MF) sector as gross loan portfolio has raised from Rs 46 billion in 2013 to Rs 104 billion in 2016. Microfinance providers (MFPs) effective interest rates are broadly in range of 25 to 40 per cent, however, Microfinance Banks (MFBs) annualized interest rates are within range of 25 to 30 per cent. The interest rates in microfinance banking industry are market-driven, sources at Finance Division said here on Tuesday. The sources said Microfinance Banks (MFBs) are regulated by State Bank of Pakistan (SBP) under Microfinance Institutions Ordinance 2001 and SBP's Prudential Regulations for MFBs while Non-Bank Microfinance Institutions (NBMFIs) are regulated by Securities and Exchange Commission of Pakistan (SECP).
Furthermore, SECP introduced separate regulatory framework to regulate NBMFIs by making necessary amendments in current regulatory framework for Non-Banking Finance Companies (NFBCs).
The sources said in this connection, NBFCs have been allowed to undertake microfinance business and a new class of NBFCs i.e. Non-Bank Micro Finance Companies (NBMFCs) has been introduced.