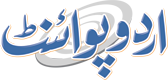 Economic Long March To Put Pakistan In Top 25 Economies By 2025
Faizan Hashmi Published August 05, 2016 | 02:38 PM
ISLAMABAD, (UrduPoint / Pakistan Point News - 5th Augst,2016) : The ministry of planning, development and reforms would launch an economic long march on August 11 on the occasion of the second anniversary of the government's Vision 2025 programme. A scorecard of government's achievements during the last two years as well as targets set for next 10 years would be presented.
The slogan of the economic long march would be "Lets work harder, better and smarter", a senior official said here on Friday. The Vision 2025 was announced two years ago after complete consultation with all the stakeholders while provinces were also taken on board to make the country a model economy. Pakistan, he pointed out, was being termed as an emerging economy and all the leading and credible international organizations were viewing us a turned-around economy.
He gave statistics regarding GDP growth which has increased from 3.7% to 4.7%, remittances have doubled to $ 20 billion, Foreign reserves have swelled from $10 billion to record $23 billion while pakistan stock exchange (psx) index has rocketed from 12,000 to nearly 40,000.
Out of US$ 46 billion under China Pakistan Economic Corridor (CPEC), projects worth more than US$ 10 billion had already hit the ground while remaining schemes were in advanced stages of the pipeline. Giving details of power production in next few years, he said, 3600 MW electricity would be produced through LNG, Under CPEC, 1320 MW by Port Qasim and 1320 mw by Sahiwal will also come in production next year, Chashma Nuclear Plants are also expected to add 600 mw.
Jamshoro Power Project being completed by Asian Development Bank, would start producing 1320 MW by year 2018.
Work was under progress on 2000 MW Thar project and 1320 MW HUBCO project which would be completed by the year 2018-19, he added.
About infrastructure development, he said, Motorway from Havalian to Thakot and Multan-Sukkur of Lahore-Karachi Motorway was being completed at a fast pace. On the Western route of the CPEC, he said, Gawadar port would be linked with Quetta by end of this year opening enormous opportunities for Balochistan.
The road from Burhan to DI Khan would be completed by June 2018, he said and added, the Gilgit-Baltistan would be developed as a model of environmental economy. He mentioned about the work on Dasu and Diamir-Bhasha dams and the generation of wind and renewable energy as well. He said, Pakistan Railways was being modernized with Rs.117 billion investment while the number of PIA aircraft had been doubled. He said, unemployment was decreased from 6.24 percent in 2013 to present 5.94 percent, adding, while the country has witnessed reduction in poverty.
However, due to energy crisis it couldn't be faster. As energy situation improves, there will be more investment and jobs, which will help in fighting unemployment. He said, government has more than doubled allocation for Higher Education from Rs 100 billion to Rs 215 billion.
Pakistan is becoming hotspot for IT entrepreneurship and start ups. He said, Rs.173 billion were allocated for improvement in the existing transmission and distribution systems to bear burden of increased electricity production in the next two years.