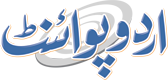 FC Refutes News About Harassing People
Muhammad Rameez Published August 15, 2016 | 09:40 PM
PESHAWAR, (UrduPoint / Pakistan Point News - 15th August, 2016) : The Frontier Corps Khyber Pakhtunkhwa on Monday strongly refuted a news item published in a section of the press regarding alleged harassment of people in the name of border management and termed it a part of malicious propaganda of some elements to malign security forces for vested interests. The FC KP, in a statement, said the news published in Monday's newspapers titled "The attitude of Security Forces / FC personnel is insulting and people are harassed in the name of border management," were untrue, fabricated, a product of slanderous mindset and part of malicious propaganda. It said the allegations that "residents of Bacha Maina are harassed in the name of border management, and the attitude of FC is insulting," were totally baseless and did not commensurate with the ground realities. "The contention in the stories that 'ailing women were not allowed to go beyond Shaheed Morr for treatment to Agency HQ hospital' is patently untrue and contrary to the facts on ground," the FC added. As a matter of fact, it said, security forces / FC had adopted a very effective border management system at Shaheed Morr.
Owing to the current security threats, the system was working properly and the basic aim was to counter the terror and sabotage activities of anti-state elements. "The purpose of strict checking is to stop terrorists' entry into Pakistan as well as stop illegal entry of Afghans.
Inconvenience is only faced by those who do not possess valid CNIC," the statement said. "Some self-interest people and groups are propagating negatively to malign the security forces and achieve their vested interests," it said. Frontier Corps Khyber Pakhtunkhwa being the guardian of the frontiers was a vibrant, effective and dynamic force which had always played a vital role in guarding the Pak-Afghan border, establishing writ of the government and eliminating the terrorists, it added. The Corps, it said, had conducted unprecedented operations against the terrorists and the brave sons of this force had offered unmatched sacrifices for a secure future of the countrymen. The Frontier Corps would always come up to expectations of the people of the country and would keep on performing to their best all its assigned responsibilities in future, the statement concluded.