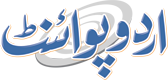 GB University, Skardu To Have Cardiology Center Soon
Umer Jamshaid Published December 08, 2016 | 01:50 PM
ISLAMABAD, Dec 8 (UrduPoint / Pakistan Point News - 08th Dec, 2016 ) : As a part of development activities in Gilgit Baltistan (GB), Federal Ministry of Kashmir Affairs and Gilgit-Baltistan would soon establish a Cardiology Center in GB University in Skardu.
"Cardiology Center to be established in the GB University will cater the need of a large number of medical students", an official of the Ministry of Kashmir Affairs and Gilgit-Baltistan (GB) told APP.
The official said the government was taking revolutionary steps for developing the area and allocated billions of rupees for development projects like universities and hospitals in GB. The official said the government was all set to announce a 30 years Forest Working Plan, Timber Policy and Tourist Policy for the region with the collaboration of GB council.
He said the high level officials were reviewing the development schemes announced by GB Council for clearance of funds.
Discussing the importance of China Pakistan Economic Corridor (CPEC), he stated it would be a game changer in the region and would create more jobs opportunities for the local people.
The potential sectors including energy and others had been identified where Chinese investors could make their investments, he added. He said the renovation of Skardu Airport was in progress and feasibility report for the widening of Gilgit Airport had been prepared.
He said the government had acquired land for Diamer-Bhasha Dam to meet the energy crisis in the country. The government was providing subsidize wheat to people of the area, he added. He said reforms in health sector would also be announced soon to improve medical facilities in the area.
The government had allocated more land for the expansion of Karakoram International University in Gilgit to provide better education facilities for the locals, he maintained.