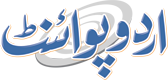 IPV Campaign For Refugee Camps In Balochistan
Muhammad Rameez Published August 09, 2016 | 09:52 PM
QUETTA, (UrduPoint / Pakistan Point News - 9th August, 2016) : A campaign of Injectable Polio Vaccine (IPV) will start in four major Afghan refugee camps of Balochistan on August 15. Provincial Coordinator Polio Program Dr.
Syed Saif Ur Rehman has said the IPV campaign will help improve the performance in Afghan refugee camps. The campaign will continue till August 22, he said. At least 6,830 children would be provided IPV against the crippling virus. Dr.
Saif ur Rehman said that children below the age of 23 months are most vulnerable to polio and more than 85% cases reported from this age group. Therefore, Government of Balochistan with support of its partners will be launching a special campaign in four Afghan Refugee camps of Chagi district.
Balochistan's first Polio case of 2016 was reported in Quetta city in February. Muhammad Akram a 30 months toddler was diagnosed with polio virus in the provincial capital. Dr Syed Saif Ur Rheman further said that recent polio case of Quetta took place because the child had missed the IPV in 2015.
One case in 2016 and five in 2015 were reported in Quetta and one from Killa Abdullah in 2015 was also reported because they missed the IPV Campaign, Dr Saif said. He said, we are strengthening 32 Permanent Transit Points (PTP) of polio in Balochistan which are five along with Pak-Afghan boarding PTPs, including 14 Inter provincial PTPs and 13 PTPs and Airports, Hospitals and bus stops.
He said with new monitoring plan of five Pak Afghan and inter provincials Permanent Transit Points (PTP) are being strengthened. Our target is to improve the performance of Permanent Transit Points (PTP) along with Pak Afghan border, he said.
There are many houses or some villages which come under the jurisdiction of both countries. "I have requested the officials from other border to help in vaccinating those children who have missed the campaign, " Dr Saif Ur Rehman said. The Federal and provincial governments were optimistic that the war against Polio would continue till the elimination of this crippling virus.