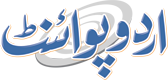 "Kitab Nama" Launched At RAC
Mohammad Ali (@ChaudhryMAli88) Published August 03, 2016 | 06:49 PM
RAWALPINDI, (UrduPoint / Pakistan Point News - 3rd August, 2016) : In connection with Independence Day Celebrations, Rawalpindi Arts Council (RAC) has arranged a launching ceremony of the book 'Kitab Nama' by renowned writer Arshad Mehmood Nashad.
The ceremony was presided over by Muhammad Izhar ul Haq. Dr Maqsood Jafferi was chief guest while Ali Akbat Abbas and Ali Muhammad Farshi were guests of honor. The ceremony was addressed by Arif Farhad, Hamid Shahid, Dr Zahid Chughtai, Habib Gohar, Dr Saima Nazir, Dr Fakhira Naurin, Mazhar Shahzad, Safdar Qureshi, Ali Akbat Abbas, Ali Muhammad Farshi, Dr Maqsood Jafferi and Muhammad Izhar ul Haq.
The speakers on the occasion said that Arshad Mehmood Nashad's book 'Kitab Nama' based on poetry is a unique addition in classical urdu literature. They said, the writer has encompassed the period from writing on leather to calligraphy and today's modern era.
"The importance of book cannot be mitigated and it is best source to lessen fanaticism", they added. Resident Director RAC Waqar Ahmed thanked the distinguished guests for arrival at RAC.