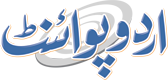 Launch Of Azerbaijan Airlines In Pakistan Boosts People-to-people Contacts: Solangi
Umer Jamshaid Published November 07, 2023 | 11:27 PM
Caretaker Minister for Information and Broadcasting Murtaza Solangi on Tuesday lauded the recent launch of Azerbaijan's national airlines in Pakistan which would further increase people-to-people contacts between the two countries
ISLAMABAD, (UrduPoint / Pakistan Point News - 7th Nov, 2023) Caretaker Minister for Information and Broadcasting Murtaza Solangi on Tuesday lauded the recent launch of Azerbaijan's national airlines in Pakistan which would further increase people-to-people contacts between the two countries.
Addressing the ceremony of the Victory Day of the Republic of Azerbaijan, the minister said, "It is heartening to note that recently Azerbaijan's national carrier AZAL has commenced its operations between the two countries. This would definitely contribute in further bringing our people closer."
He said more than 50,000 tourists from Pakistan had visited Azerbaijan in the year 2022 which showed a tremendous potential not only in the economic realm but also in the domain of people-to-people contacts.
Solangi said the people of Pakistan and Azerbaijan shared common historical, cultural and religious affinities. "The brotherly ties go far beyond our existence as modern independent nation states.
"The multifaceted relations between the Republic of Azerbaijan and the Islamic Republic of Pakistan have been expanding and deepening in recent years," he said while highlighting the increased economic cooperation and people-to-people contacts between the two countries that further cemented the bilateral relations.
During the last year, he said the bilateral trade between Pakistan and Azerbaijan had increased and was expected to multiply in the near future.
"Azerbaijan has emerged as a hub for connectivity projects being the central part of North-South and East-West transport corridors including the creation of the Trans-Caspian International Route and the opening of the Baku-Tbilisi-Kars railway communication system," he remarked.
He said, "Azerbaijan is also the initiator of major energy projects. These are comprehensive connectivity corridors that would significantly contribute to the development of the entire region."
The minister expressed the hope that the bilateral relations would grow and strengthen further in the years to come.
On behalf of the Government and people of Pakistan, the minister also felicitated the Government and the people of Azerbaijan on their Victory Day.
On the historic day, he said, Azerbaijan succeeded in liberating its territories that had been under Armenian occupation for more than 30 years.
"This great feat has been achieved under the dynamic leadership of President H.E. Ilham Aliyev who has transformed Republic of Azerbaijan into a regional hub and economic power that is recognized across the region and beyond," he noted.
Lauding the development of the recently liberated territories, he said it was evident from construction of airports, modern infrastructure, restoration of cities and villages damaged in those areas.
The repatriation of internally displaced people was also appreciable, he added.