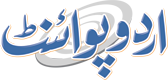 Minister Orders Crackdown On 'Tandoor Mafia'
Fahad Shabbir (@FahadShabbir) Published December 20, 2016 | 07:20 PM
LAHORE, (UrduPoint / Pakistan Point News - 20th Dec, 2016 ) : Provincial Minister for food Bilal Yasin has directed the district administrations to launch crackdown on the 'Tandoor mafia' for overcharging people and selling roti of less weight across the province.
He said that complaints have been received from various districts of the province. He said that the approved price of Naan was Rs 10 and weight was 120g. Similarly, the price of roti was Rs 6 and weight was 100g.
He said that the 'tandoor' owners involved in overcharging and less-weiging products would be dealt with iron hands. He also expressed dissatisfaction over the prices of pulses particularly gram in the local market.
He directed the Agriculture Department to provide better awareness and facilities to farmers for better production of gram crop. He expressed these views while presiding over a meeting of Price Control Committee, here at Civil Secretariat, on Tuesday.
Bilal Yasin said that the Punjab government would ensure availability of edible items on standard rates, adding that the government would take every possible measures to control the inflation at local market.
The minister directed all DCOs to visit Sunday bazaars at their district concerned regularly and ensure the availability of comodities on fixed prices. Addressing on the occasion, he said that after imposing a ban on import of tomato from India and local farmers has given more priority cultivation of tomato which results in surplus availability of tomato on reasonable prices in market.
He directed the DCOs of Sahiwal and Faisalabad to discuss the rate of Daal Channa with local farmers and develop a comprehensive strategic to control the prices. In the meeting, the minister was briefed over the prices of wheat and poultry in the market.
Bilal Yaseen showed serious concerned over the sudden increase in demands and prices of egg. Members of Provincial Assembly, Secretary Livestock, Industry, Deputy Secretary prices Control and concerned officers of Food, Information, Agriculture, Labour, Finance, Transport and District Administration were also attended the meeting.