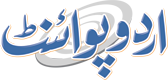 MPA Announces Expansion Of Nullah Bhade
Muhammad Rameez Published August 11, 2016 | 11:20 PM
SIALKOT, (UrduPoint / Pakistan Point News - 11th August, 2016) : Advisor to Punjab Chief Minister and PML-N MPA Mansha-Ullah Butt on Thursday announced expansion of Nullah Bhade to increase its water-carrying capacity and save the city from flood rages during monsoon season. He paid a visit to Nullah Bhade along with members of District Disaster Management Authority on Thursday. He directed the Public Health Engineering Department to prepare feasibility report of mega project as to how to expand Nullah Bhade. He directed the local authorities to clear Nullah Pulkho at Mirala-Ravi Link Canal for smooth flow of water within 24 hours.
He said that solid waste disposal into Nullah Bhade and Nullah Pulkho was a major cause of flooding in these seasonal water channels.
He said that no negligence would be tolerated in this regard and responsible would face the music. DCO Dr Asif Tufail informed the visitors that members of District Disaster Management Authority were on high alert to cope with the floods.
He said that all available resources had been provided for to deal with the natural calamity. The members of District Disaster Management Authority directed SWMC to remove solid waste before rain so that flood situation could be controlled effectively. They also asked the local health department authorities to establish camps in flood-hit areas to provide facilities to flood victims. PML-N MPA Chaudhry Muhammad Akraam, DPO Dr Abid Khan, ADC Dr Umer Sher Chatha and others were present on the occasion.