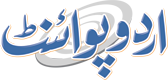 Nation Should Pledge For Economic Sovereignty Of Pakistan: FCCI President
Fakhir Rizvi Published August 15, 2016 | 10:41 PM
FAISALABAD, (UrduPoint / Pakistan Point News - 15th August, 2016) : Chaudhary Muhammad Nawaz, president, Faisalabad Chamber of Commerce and Industry (FCCI), has said that the nation should pledge for economic sovereignty of Pakistan as the incumbent government is following progressive economic policies in addition to inking the China-Pakistan Economic Corridor (CPEC) and other multinational agreements. Addressing Jashn-e-Azadi function at the FCCI complex on Monday, he paid tribute to Quaid-e-Azam Muhammad Ali Jinnah and other Muslim leaders who visualised the importance of a separate homeland for the Muslims of subcontinent. About the CPEC, he said that it is a unique opportunity for Pakistan to attain economic sovereignty.
He said that investment of $46 billion in the CPEC-related projects and Gawadar seaport will open new avenues of progress and prosperity of Pakistan.
Underlying the importance of independence, Syed Zia Alamdaar Hussain, senior vice president, FCCI, said that the people of held Kashmir and Bosnia are more aware of the meaning of independence because they are still giving sacrifices for their independence. Former president FCCI, Engineer Rizwan Ashraf, lauded the efforts of our forefathers who laid down their lives during the Independence Movement.
Similarly, the Pakistanis who brought laurels to the nation and country because of their deeds in different sectors of life, are also 'heroes of Pakistan' and we salute them. Khawaja Shahid Razaq Sikka, president, Anjuman-e-Tajran City Faisalabad, said that the nation was observing the 14th of August with heavy heart because of the Quetta carnage. Later, special prayers were also offered for the martyrs of the Pakistan Movement.