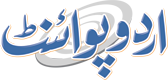 NTDC Completes Two Transmission Lines To Add 2520 MW Into System
Fahad Shabbir (@FahadShabbir) Published November 25, 2016 | 05:15 PM
MIRPUR (UrduPoint / Pakistan Point News - 25th Nov, 2016 ) , Nov 25 (APP): National Transmission and Despatch Company Ltd (NTDC) has completed the construction work of two 500 kV transmission lines under its China Pakistan Economic Corridor (CPEC) projects, it was officially declared.
The transmission lines are ready to evacuate power from 1200 MW RLNG Bhikki Power Plant and 1320 MW Sahiwal Coal Fired Power Plant. Thus cumulative 2520 MW power will be inducted in national grid once the aforesaid power plants start their generation, an official statement issued by the media wing of NTDC on Friday said.
A 500 kV transmission line with 2.64 km length has been linked with Lahore-Gatti circuit from switchyard of 1200 MW Bhikki Power Plant. Whereas another 5 km long 500 kV transmission has been connected with Sahiwal-Lahore transmissions line and both the projects have been completed before time.
Managing Director Dr Fiaz A. Chaudhry has said that NTDC is expeditiously pursuing its transmission line and grid stations projects. Interconnections for 1200 MW RLNG Balloki, 1200 MW Haveli Bahadur Shah, 660 MW Engro-Thar Coal Fired Power Plant will be completed before the commissioning of these power plants.
He said that in the light of directions of government, the Port Qasim Power Plant would be operational 3 months prior to its deadline and evacuation of power is required for the same. Hence, temporarily 132 kV grid station and transmission line will be constructed and connected with K-Electric network as an interim arrangement to fulfill the requirement.
Dr Fiaz A. Chaudhry appreciated the NTDC engineers and contractor for early completion of both projects and directed to boost up the work on other ongoing projects, the statement added.