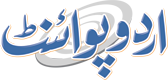 Pakistan Intends Close Coordination With New British Govt: Nisar
Fahad Shabbir (@FahadShabbir) Published July 28, 2016 | 08:33 PM
ISLAMABAD, (UrduPoint / Pakistan Point News - 28th july, 2016) : Interior Minister Chaudhry Nisar Ali Khan Thursday maintained that Pakistan wanted to open channels of communication and cooperation with the incoming British government at the earliest. The Interior Minister expressed his views during a meeting with the British High Commissioner to Pakistan Thomas Drew here. "The two countries enjoy multi-faceted and multi-pronged cooperation in political, economic, strategic and defense fields," the Interior Minister was quoted as saying by the spokesman of the ministry. The Minister pointed out that "it is imperative that closer coordination and interaction take these relations to a new level.
" "Our governments enjoyed an extraordinary rapport with Cameron's government on major regional and global issues," he added. He said, "we considered Prime Minister Cameron a great friend and partner of Pakistan during his term of office." The minister said that Pakistan eyed continuation in relations adding: "We intend having close coordination and cooperation with Ms.
Theresa May's government with whom I have a close working relationship during her tenure in office of Home Secretary." The Minister said enhancing ties at all levels specifically at the ministerial level between the two countries would further strengthen the relations between Pakistan and UK.