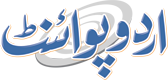 People Cannot Be Detracted By Sloganeers: PM
Fahad Shabbir (@FahadShabbir) Published August 04, 2016 | 06:06 PM
ISLAMABAD, (UrduPoint / Pakistan Point News - 4th Augst,2016) : Prime Minister Muhammad Nawaz Sharif Thursday said that the political parties planning to hold another sit-in would gain nothing as people of Pakistan could not be detracted by such sloganeers.
"People are mature and cannot be detracted anymore. They know which of the parties do politics of development and who believes in mere sloganeering. Only performance, not sit-ins bring success in politics," the prime minister said addressing the parliamentary party meeting here. The meeting was attended by a huge number of PML-N parliamentarians including cabinet members, senators, MNAs, MPAs and Advisers. On his arrival at the venues, the Prime Minister was received by the participants by thumping the desk whom he thanked for praying for his recovery after he underwent an open heart surgery in London. The prime minister said that all opposition parties had used derogatory language against the government during their electioneering in Azad Kashmir but the people have seen its consequences in form of the election results. Recalling his party's stunning victory in the elections in AJK, Gilgit, local bodies as well in Cantonment Boards, the prime minister assured the people that his government would fulfill all of the commitments during the remaining tenure.
"We should accelerate the development works.
We should carry out historic development during next two years and make up the deficiency," he urged the parliamentarians. He said Allah had been gracious enough on the PML-N for showering so many blessings on its government during last three years. Prime Minister Sharif said despite propaganda by some people, the government had successfully brought the national economy to strong footings and even the international organizations had been recognizing the positive trends in Pakistan's economy. He said now Pakistan could not be labelled as failed state as the country has not only become emerging market but an emerging economy. He told the participants that the government has concluded its last review with the International Monetary Fund (IMF) and he desired to say good bye to the IMF as the country has achieved self-sufficiency. The prime minister said Pakistan's foreign exchange reserves were record high and an investment climate has become in the country.
"But we will go even beyond that," he remarked.