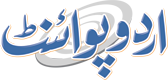 PHF Development Squad For 9-A-Side Hockey Tournament
Fahad Shabbir (@FahadShabbir) Published August 03, 2016 | 09:57 PM
LAHORE, (UrduPoint / Pakistan Point News - 3rd August, 2016) : Pakistan Hockey Federation has announced its development squad to take part in the inaugural edition of the 9-A Side tournament which commences on August 7 at Karachi Abdul Sattar Hockey Stadium. PHF Development Squad comprises promising players who are on the fringes of national senior and junior teams, said a spokesman of PHF here on Wednesday.
These boys are not part of any five departmental sides competing in the event, PIA, WAPDA, National Bank of Pakistan, SSGC and Customs. "It is the sixth participating team of the 9-A-side tournament," he added. PHF Development Squad:- Goal Keepers: Talal Khalid (Sialkot) & Hafiz Umair (Faisalabad) Full Backs: Aaqib Ali (Gojra), Abu Bakr (Gojra) & Ali Raza (Gojra) Half Backs: Tayyab (Gojra), M.
Ali (Karachi), Junaid Kamal (Bannu), Ali Raza (Faisalabd) & Yasir Ali (Peshawar) Forwards: Sheharyar (Bahawalpur), Umar Hamdi (Bahawalpur), Saran bin Qamar (Multan), Saleem Khalid (Gojra), Naveed (Faisalabad), Muhammad Shajeeh (Sargodha), Asfandyar (Quetta), Fayyaz Yaqoob (Sargodha) Officials: Khawar Javed, Nadeem Ahmed Khan and Naseer.