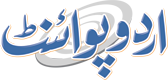 PM Condoles Demise Of Legendary Cricketer Hanif Muhammad
Umer Jamshaid Published August 11, 2016 | 09:59 PM
ISLAMABAD, (UrduPoint / Pakistan Point News - 11th August, 2016) : Prime Minister Muhammad Nawaz Sharif Thursday expressed deep grief and sorrow over the sad demise of legendary cricketer Hanif Muhammad. Expressing his sympathies with the bereaved family, he prayed for eternal peace of the departed soul and forbearance to the bereaved family to bear this irreparable loss, The prime minister also telephoned Shoaib Muhammad, son of late Hanif Muhammad and offered condolences on the sad demise of his father, according to a PM house statement. "Pakistan has lost a great asset today.
The services of Hanif Muhammad for promotion of cricket in Pakistan are matchless. He earned worldwide recognition as test cricketer through his remarkable performances," the prime minister said.
"Your hero and my hero is no more in the world," said Shoaib Muhammad during the conversation. "Little Master was our legendary cricketer and we will miss him.
Pakistani nation will never forget their hero," the prime minister remarked. Nawaz Sharif said Hanif Muhammad earned goodwill for the country through his illustrious toil for which the entire nation is indebted to him.
He said that as a fine human being and as a legendary cricketer, Hanif Muhammad was a source of inspiration for all of us and he would remain a source of inspiration and pride for us in times ahead. Hanif Muhammad would be dearly missed in all times to come, the prime minister remarked.