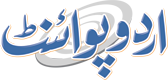 Politicians, Businessmen Welcome Motorways, Terming It Imperative
For Socioeconomic Development
Muhammad Rameez Published August 13, 2016 | 06:49 PM
FAISALABAD, (UrduPoint / Pakistan Point News - 13th August, 2016) : Various political and business circles on Saturday welcomed the construction of motorways, as these would play an important role for socioeconomic development of the country. In their commments about construction of Shorkot-Khanewal motorway, a section of Faisalabad-Multan Motorway (M-4), inaugurated by Prime Minister Muhammad Nawaz Sharif, President Faisalabad Chamber of Commerce and Industry (FCCI) Chaudhary Muhammad Nawaz said that regional connectivity, coupled with positive socioeconomic policies would lead Pakistan to become economic hub of South Asia. He welcomed Prime Minister Muhammad Nawaz Sharif's speech at Shorkot and said that present government attached high priority to the completion of motorways and CPEC (China Pakistan Economic Corridor) related projects. He said that Faisalabad was indebted to Prime Minister Muhammad Nawaz Sharif who envisioned about motorways and the M-3 section of motorway was undertaken during his previous tenure. The Prime Minister has originally designed M-3 a six lane road but his successor trimmed it into four lane motorway, he added. He said that first section of M-4 Motorway (Faisalabad-Gojra) has already been completed while work on Gojra-Shorkot section is near completion.
"Now the Prime Minister has laid down the foundation stone of the third section of motorway connecting Shorkot with Khanewal", he said, adding that Khanewal-Multan section of M-4 Motorway has already been completed and fully operational. He said that this motorway will reduce the distance as well travelling time for the cargo between Karachi and Peshawar.
It will also make Faisalabad as main stop over for the cargo as well as passengers travelling from South to North and from North to South, he said and added that this short-cut will also encourage transporters carrying cargo from Karachi port to the land locked Afghanistan and Central Asian States. Mian Abdul Mannan, MNA termed Prime Minister Muhammad Nawaz Sharif as Sher Shah Soori of 21st century and said that his (Prime Minister Nawaz Sharif) motorways will be remembered in the annals of history.
The coming generations will also harvest its financial benefits in the shape of progress and prosperity, he added. He further said that revival of century old silk route in the form of CPEC and Gwadar port will further strengthen our relations with all neighboring countries.