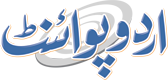 Polling For AJK LA General Election Peacefully Underway In KP
Fahad Shabbir (@FahadShabbir) Published July 21, 2016 | 03:05 PM
PESHAWAR, (UrduPoint / Pakistan Point News - 21st july,2016) : Polling for Azad Jummu Kashmir (AJK)'s Legislative Assembly's general elections in Khyber Pakthunkhwa was peacefully underway here on Thursday as Kashmirs voters are coming in large number to polling stations by exercising their right of franchise in free and peaceful atmosphere. The polling for two seats ie LA 41 Kashmir Valley XI and LA 35 Jummu XI is in progress peacefully as big queues of voters are being seen in polling stations and booths amid tight security arrangements. The polling was started at 8am and will continue 5am without any break.
However, voters in premises of polling stations would be allowed to cast their votes after 5pm. Polling stations and booths were setup in nine districts including Peshawar, Nowshera, Haripur, Abbottabad, Mansehra, Swat, DI Khan, Bannu and Mardan for facilitation of Kashmirs voters. Great enthusiasm is being seen among young and female voters for whom the supporters of candidates have setup special booth outside premises of polling stations for their education and guidance. Great rush of voters are being witnessed in polling stations setup at Govt Centennial Model school No 2 Peshawar, Shaheed Hasnain Sharif Govt Higher Secondary School No I Peshawar City and Shaheed Osama Centennial School Peshawar City. The voters turn out remained low in morning, however it has increased after 12pm as big queues of Kashmiris voters are being witnessed in these polling stations in afternoon. A total of 20 polling stations including six for male, five for female and nine combined were setup for nine districts of Khyber Pakthunkhwa where election was underway for LA 41 Kashmir Valley XI was underway peacefully.
The total registered voters in this constituency were 5891 including 3287 male and 2604 female. Pir Maqbool, Regional Election Commissioner and President Officer for LA 41 Kashmir XI and District Election Commissioner Inayatullah Khan visited different polling stations in Peshawar and inspected polling process.
They expressed satisfactions over the arrangements made for the polling. The law enforcement agencies have made foolproof security arrangements for peaceful holding of the elections. On LA 41 Kashmir Valley VI, tough electoral battle is expected between PPP Abdul Rehman Salahri, JUIF Fayaz Salahri, JI Noorul Bari and PTI Abdul Basit of PTI.
This seat was reserved for those Kashmirs migrated from Indian Occupied Kashmir to KP. On LA 35 Jammu VI constituency, which spread from Jehlum to entire KP, the total Kashmir registered voters settled in KP is about 17000 out of total 52,000 registered voters in the constituency. A total of 13 candidates in the run for this constituency include Ayaz Ahmed (MQM), Javed Aftar Jummad Kashmir PPP, Ch Fakhar Zaman, PPP, Hameed Khan PTI, Syed Nasir Hussain Independent, Muhammad Razak Independent, Muhammad Shahzad Khan Independent, Muhammad Sageer Independent, Mumtaz Abbasi Indepdent, Rajad Sulman Sadeeq PMLN, Gul Nar Iqbal Independent and Yousaf Nasim Muslim Conference.
Political observers said tough contest is expected among PMLN, PPP and PTI candidates in this constituency. The counting of ballot papers will start soon after 5pm and results of candidates would be displaced on the polling stations. Officials results of returned candidates would be announced by the AJK Election Commission.