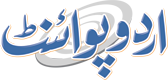 Punjab Govt Ensuring Maximum Facilities To Industrial Workers
Fahad Shabbir (@FahadShabbir) Published August 18, 2016 | 11:33 PM
LAHORE, (UrduPoint / Pakistan Point News - 18th August, 2016) : The Punjab government is ensuring maximum facilities to the industrial workers, who are backbone of the economy. This was stated by Labour Welfare Director-General Muhammad Saleem Hussain while talking to APP here on Thursday.
He said that it was top priority of the government to improve living standards of workers so that they face less problems at their workplace. For sustainable and smooth economic development in the country, the government was committed to assuring protection of labourers' rights, he said. For necessary labour laws legislation, to protect labourers' rights, the Federal government was in close coordination with all provinces to formulate new labour laws to meet international demands, he added.
To a question, the DG Welfare said that the Punjab Labour Department had enrolled 2,764 adolescents in the age group of 14 to 18 years for Skills Training Programme in different vocational training institutions of the Punjab Vocational Training Council (PVTC).
"Various policies were being prepared to provide more benefits and incentives to labourers," Saleem further said. The DG said that women were also being given equal importance as they constitute more than 50 per cent of the population, and that women were now empowered and playing active role in society.