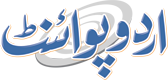 Putin: Russia, Turkey Want To Restore Bilateral Relations
Faizan Hashmi Published August 09, 2016 | 11:40 PM
ISLAMABAD, (UrduPoint / Pakistan Point News - 9th August, 2016) ): Russian and Turkish presidents Vladimir Putin and Recep Tayyip Erdogan began talks in the Constantine Palace in Strelna on the outskirts of St.
Petersburg on Tuesday with shaking their hands. The two heads of state meet for the first time after the 8-month freeze in bilateral relations following the downing of a Russian Su-24 bomber by the Turkish Air Force in November 2015.
The leaders greeted each other and made brief statements on the issues of the talks. Russia and Turkey hope to restore relations between the two countries, Russian President Vladimir Putin said.
The Russian leader noted that the bilateral Russian-Turkish relations had reached a very high level in previous years. "However, after the well-known tragedy that claimed the life of our military service member last November, they have degraded reaching a low-point." "Your current visit, despite the very difficult political situation in Turkey, shows that we all want to resume our dialogue and restore relations for the sake of the interests of the Turkish and Russian peoples," Putin told Erdogan.
Putin reiterated Russia's stance on anti-constitutional actions referring to recent coup attempt in Turkey.
Russia categorically stands against any attempts of unconstitutional actions such as an attempted coup d'etat in Turkey, Putin said.
Putin noted he had been among the first to call the Turkish president and express his support for overcoming the internal political crisis provoked by the attempted coup d'etat. "This is our principled position: we always stand against any attempts of unconstitutional actions," the Russian leader said. "In this regard, I want to express the hope that under your leadership the Turkish people will cope with this problem, and law and order will be restored," Putin added.
Vladimir Putin has offered Erdogan to discuss opportunities for restoring trade and economic cooperation. "We will have an opportunity today to talk both in the narrow and broad format on the whole range of our relations, including on restoring trade and economic ties, cooperation in the sphere of fighting against terrorism," Putin said adding that he is "very glad about this opportunity.".
The talks are attended by Russian Foreign Minister Sergey Lavrov and presidential aide Yuri Ushakov, and Turkey's Foreign Minister Mevlut Cavusoglu and Deputy Secretary General of the Turkish presidency in charge of foreign policy Ibrahim Kalin.