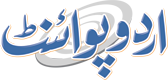 Religious, Political Leaders Unite For Interfaith Harmony, Urge Justice For Jaranwala, Sargodha Incidents
Muhammad Irfan Published September 14, 2023 | 08:48 PM
The leaders from various religious and political groups, representing diverse faiths and beliefs, on Thursday emphasized that Pakistan belonged to all its citizens and no individual, group or organization had the right to use religion as a pretext to take the law into their own hands
FAISALABAD, (UrduPoint / Pakistan Point News - 14th Sep, 2023 ) :The leaders from various religious and political groups, representing diverse faiths and beliefs, on Thursday emphasized that Pakistan belonged to all its citizens and no individual, group or organization had the right to use religion as a pretext to take the law into their own hands.
The leaders including Chairman Pakistan Ulema Council (PUC) Hafiz Muhammad Tahir Mahmood Ashrafi, Bishop Dr Riaz Rahmat, Allama Tahir Al Hasan, Mufti Nasrullah, Mufti Hanif Bhatti, Maulana Asmatullah Muawiya, Maulana Aminul Haque Ashrafi said this while addressing an interfaith harmony conference.
Addressing the recent tragic incidents in Jaranwala and Sargodha, they had called for swift justice against the culprits and demanded that the facts be laid bare before the nation. They stressed the importance of adhering to the principles of justice and the rule of law.
Chairman PUP Hafiz Muhammad Tahir Mahmood Ashrafi announced the 'Seerat Rehmat-ul-Alameen Conference' to be held across the country from the first to the end of Rabi-ul-Awwal to educate the public about the teachings of the Prophet Muhammad (Peace Be Upon Him) regarding the rights of minorities, women and humanity as a whole.
Furthermore, he said the PUC and Christian leadership would host joint Seerat Conferences in Lahore and Islamabad to facilitate dialogue and collaboration between Muslim and Christian leaders on matters of shared concern.
He said Chief of Army Staff General Syed Asim Munir and Prime Minister Anwaar ul Haq Kakar had jointly called for stringent actions against hoarders of Dollars, flour, sugar, and those involved in electricity and gas theft.
They emphasized that individuals responsible for exacerbating artificial economic crises should not be granted any leniency, he added.
Ashrafi underscored the fundamental right of every Pakistani to live their life in accordance with the Constitution and laws. He firmly stated that no group or individual should be allowed to infringe upon these rights, and any wrongdoing must be dealt with through the judicial system.
He also clarified that the actions of a few individuals should not be attributed to an entire religious community. Expressing regret over the recent incident in Jaranwala, he stated that no Christian leader or cleric had supported the burning of the Holy Quran or any blasphemous acts. He called for a path of moderation and urged the implementation of the Prophet's teachings regarding the rights of non-Muslims.
Ashrafi announced that Muslim and Christian leaders would soon undertake a joint visit to Jaranwala to gather information and work toward the betterment of the affected areas.
In conclusion, he expressed optimism about Pakistan's future, highlighting the nation's strength, strong military, and diligent population. He reassured that, with dedication and integrity, Pakistan would emerge as a prosperous and resilient nation, as the world was standing with it, including the Organization of Islamic Cooperation and the Kingdom of Saudi Arabia, sharing a unified stance on Kashmir. He urged against spreading pessimism and reiterated the commitment to build a strong and united Pakistan.