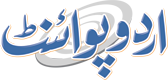 Topers Of Chinese Language Proficiency Test Get Awards
Fahad Shabbir (@FahadShabbir) Published August 06, 2016 | 06:28 PM
LAHORE (UrduPoint / Pakistan Point News - 6th August, 2016) : Pak-China Joint Chamber of Commerce and Industry (PCJCCI) organised a ceremony here on Saturday in the honour of the topers of Chinese language Proficiency Test HSK Level-1. Various dignitaries from China and Pakistan education sector participated in the ceremony for the encouragement of students. Chinese officials Wang Zihai, Xiao and Yin Xiaobing distributed the awards among the students, while teachers of the language program apprised the audience about the effective teaching techniques being employed by them during the learning process. Senior Teacher Ms Nuzhat highly appreciated the students for putting in sincere efforts in imparting Chinese language in minimum possible time.
Secretary General PCJCCI M Salahuddin Hanif highlighted significance of HSK test. He said that HSK was basically an evaluation test directly conducted with the involvement of Chinese government.
He said that the test was conducted in Lahore by very few institutes but the PCJCCI had made it easy for every student learning Chinese language to get registered at PCJCCI. Other documentation procedures for the test are also completed by the PCJCCI, he added. Students present at the ceremony expressed gratitude to the PCJCCI for realising the crucial need of time and also for providing them with a favourable environment.